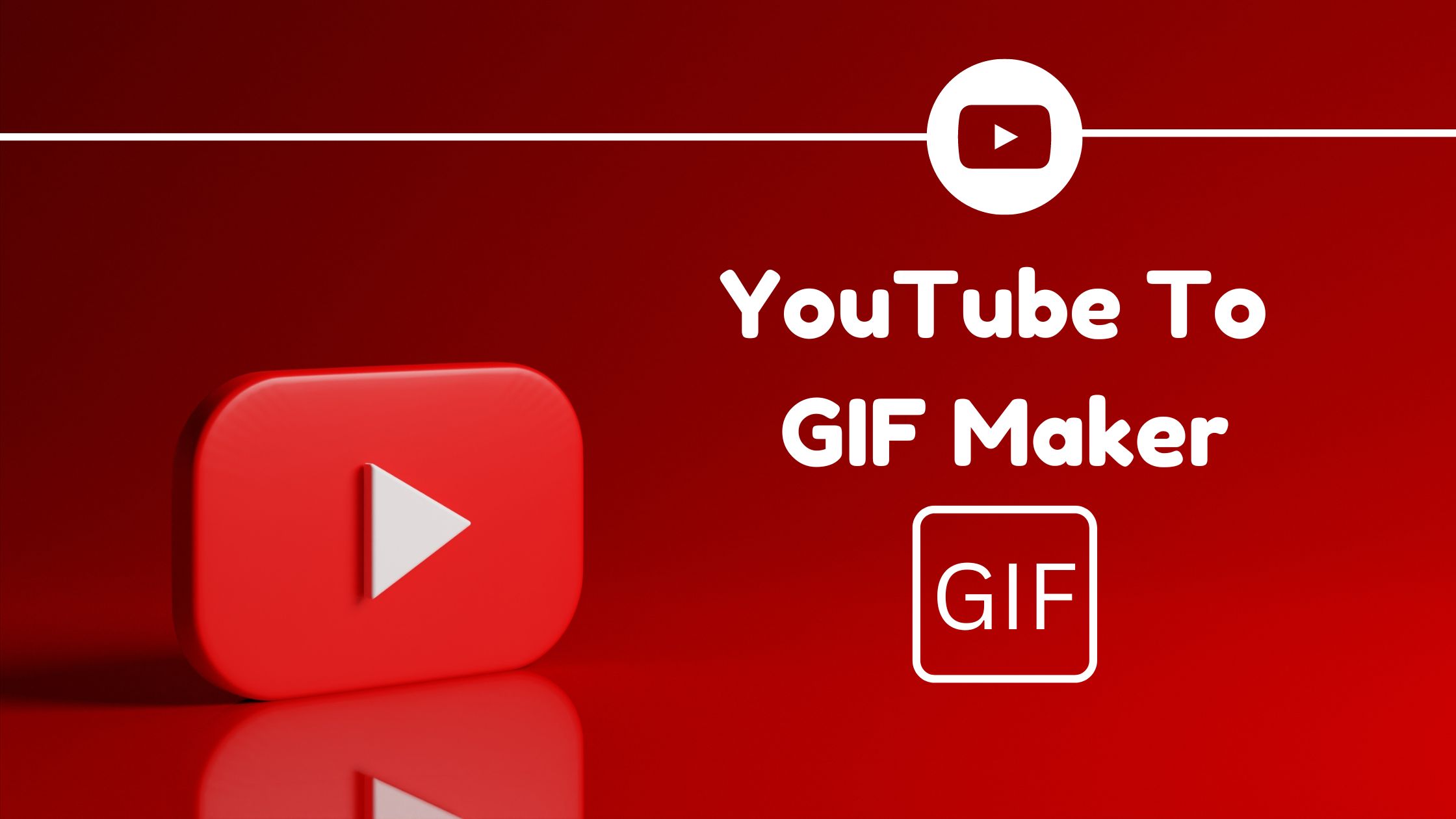 8 Best YouTube To GIF Maker: Easy to Make and Customize
There was a time when using GIFs in messages seemed unusual and unprofessional. Well, thankfully, those days are gone. Now, GIFs are a great, quirky way to add a personal touch to one's messages. Whether you love sending GIFs to your friends on WhatsApp or love adding them to your Instagram stories, you'll agree that they are a great way to show off one's personality. Social media experts know how to leverage GIFs and agree that they are a great marketing tool and can help reap several benefits. Another advantage of YouTube to GIF maker is that they're quite easy to make and customize. Hence, individuals and brands can create and use them to connect with their audience.
Moreover, GIFs help make the connection more personal and informal. So, do you want to create GIFs and share these on social media? Well, fret no more! The article lists the best YouTube to GIF Maker that can help you create a GIF in a matter of seconds. These are quite useful when you watch a YouTube video you like and want to share a short clip of it to express your emotions. So, what are we waiting for? Let's get started and turn video into GIF right now!
List of Best YouTube to GIF Converters: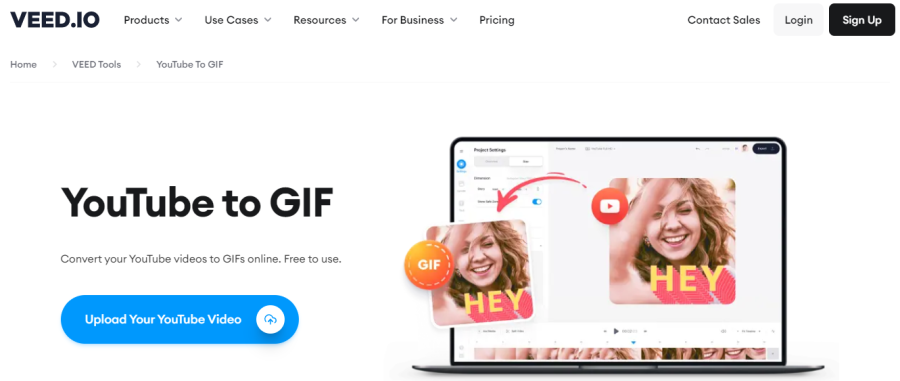 Do you have a YouTube channel where you create great content and want to share it on other social media platforms? Why not create funny, quirky, attention-grabbing GIFs within minutes? Well, Veed is the best YouTube to GIF maker to help you do so in a matter of seconds! This YouTube video to GIF maker also lets you edit, trim, crop, add text, and do much more to create high-quality GIFs.
Veed's GIF maker is quite easy to use and helps create short visuals in no time. The software also lets you share these GIFs on different social media platforms for better engagement. Veed also has a step-by-step breakdown of how to use the maker to create a GIF out of a YouTube video. The greatest advantage is that Veed is available for free on its website.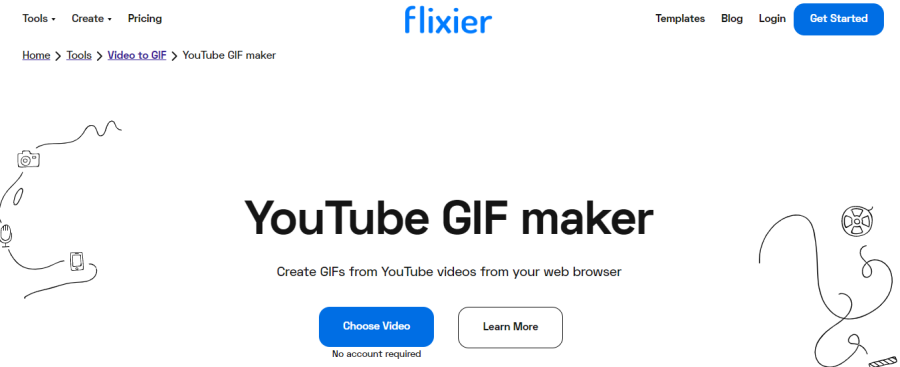 Flixier is the best YouTube to GIF maker available on your web browser without having to create an account. The platform doesn't have any software or hardware requirements for creating a GIF. All you need to do is import the YouTube video on their browser to access their wide set of tools.
Flixier offers a variety of tools that help you edit and create GIFs as and how you wish. Another great advantage of Flixier is that its intuitive platform is suitable for beginners and advanced users. Flixier's video-to-GIF converter doesn't require users to download or install any software.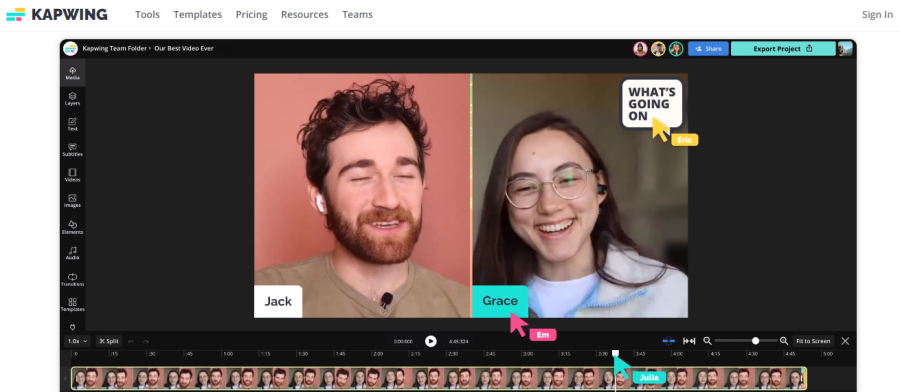 Kapwing is the fastest and most user-friendly YouTube to GIF Maker available on the internet. Whether you want to convert a complete YouTube video or a segment of it, Kapwing is the perfect option. Moreover, it is free and doesn't require any installs or downloads.
However, a word of caution – Kapwig only supports videos that are shorter than 30 minutes and smaller than 500 MB. This won't be a problem in most cases as the average duration of a YouTube video is 20 minutes. A great advantage of Kapwig is that the generated GIFs don't have any watermark meaning they can be easily shared.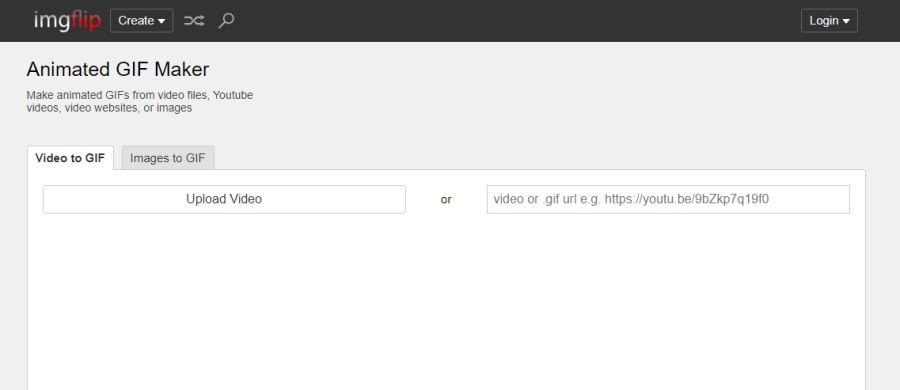 A popular YouTube to GIF maker, ImgFlip offers software that allows one to turn video into GIF. The software allows you to upload a video from your device, or you can paste the URL to the video. ImgFlip's GIF editor allows you to trim and crop your GIF or add stickers, texts, animations, and drawings.
Another advantage of ImgFlip is their communities where you can share GIFs. If you're feeling extra creative, you can use their images to GIF maker to create dynamic visuals from multiple static ones.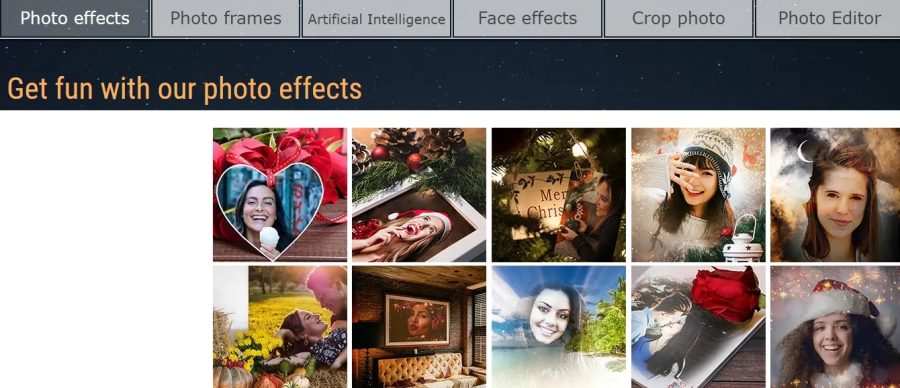 As the name suggests, Free GIF Maker is a popular YouTube to GIF maker that allows one to create GIFs in minutes. The agency offers several GIF makers such as – YouTube to GIF, GIF effects, and Reverse GIF. However, a common issue with this YouTube video-to-GIF converter is that it is not user-friendly.
You cannot edit and crop the GIF at your convenience. Well, you can but you need to enter the start time manually instead of visually cropping it. Copy the URL to the YouTube video, paste it on the text field available on Free GIF Maker, load the video, enter the start time, and duration, and click 'Make a GIF'.

Make A GIF is a popular YouTube-to-GIF maker that offers other software such as – Facebook to GIF, Video to GIF, Pictures to GIF, and Webcam to GIF. This video-to-GIF converter offers several edit options to help you showcase your creativity and create engaging GIFs.
Make A GIF also has a premium membership available that offers a free trial. With the premium membership, one can make HD GIFs, avoid on-site advertisements, add a personalized watermark, get ultra-fast editing and uploading speed, add social links, and much more.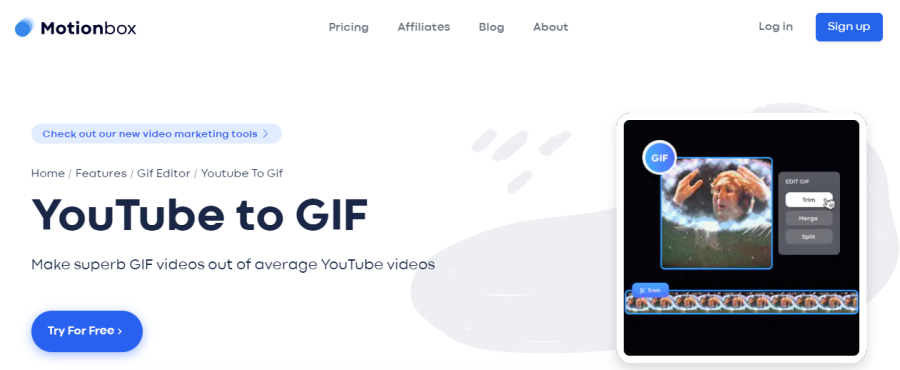 A premium YouTube to GIF converter, Motion Box offers a range of edit options to help create creative, engaging GIFs. Used by top brands like Kodak and Motorola, MotionBox is the best way to turn video into GIF.
The software offers several templates that you can choose from to ease the process. MotionBox offers three paid plans – Basic ($20/mo), Premium ($30/mo), and Enterprise (customized price).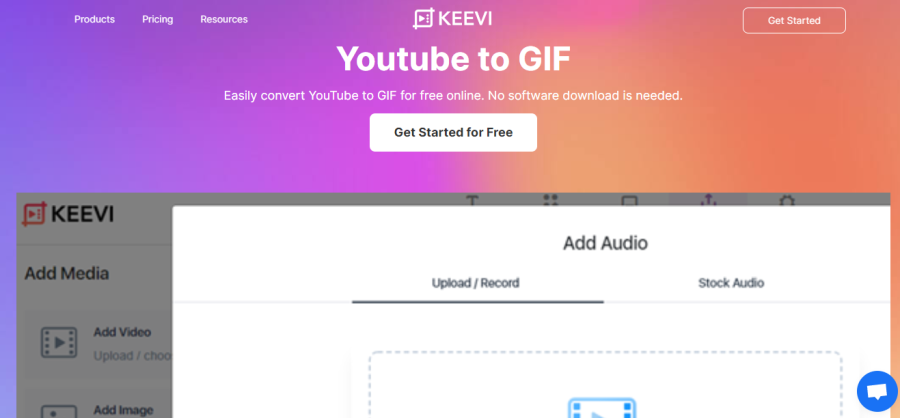 Keevi is a completely free, online YouTube to GIF maker that is perfect for brands and individuals. Whether you want to upload, record and editing a video Keevi helps you do that in a matter of minutes. Keevi also offers several pricing plans to help you choose the best possible option. We recommend joining Keevi's academy to learn more about creating engaging visuals.
Why Should I Make GIFs?
If you've been on social media, you will surely know that brands who share original content can easily create a close relationship with their audience. GIFs are quite interesting and catch one's attention quickly. The right GIF can help you impress your audience in no time. After all, its short, looping format is perfect for the short attention span of today's social media users. Some reasons you should consider using GIFs include:-
Just like GIFs, animations are a great way to market. However, creating an animation can be quite expensive. Whereas, you can easily use any YouTube video to GIF maker to create GIFs and save money.
It is easy for the brain to process visuals than text. Moreover, the same visuals can be understood by people from different cultures and languages. However, texts need translations. Hence, GIFs are also easy to process and are quite engaging.
Motion Helps Communicate Better
Although visuals are generally captivating, motions can help one understand how a product or a process works. For example, an image can only show the different parts of the heart, whereas a GIF can help show the pumping of the heart.
Better For People With Short Attention Spans
GIFs are entertaining and eye-catching and are popular for being short. The maximum it takes for a GIF is 5 seconds and people are generally ready to invest that time.
Works Across All Platforms
Another factor to consider is that a video-to-GIF converter helps one create a GIF within seconds. This GIF can be shared across several channels. After all, multiple social media platforms like Twitter, Instagram, Facebook, and Tumblr, websites like WordPress, presentations, and email newsletters support GIFs. Hence, one GIF can be used across multiple channels to reap their benefits to the fullest.
GIFs are quite short making their file size significantly small. Hence, it is easier to upload and load GIFs on the internet. This also makes them mobile-friendly and helps businesses captivate one's attention across all platforms.
Most people recall 80% of what they've seen and only 20% of what they read. Hence, GIFs stay with people much longer than messages and texts.
When Should I Use GIFs on Social Media?
GIFs can be a wonderful addition to your social media campaigns or even simple text messages. These animated visuals are quite entertaining and add a dose of emotion to your timelines. Moreover, they are quite easy to process and help captivate one's audience in a matter of seconds. Whatever your goal is, GIFs are quite useful. Lacking ideas about why you should turn video into GIF?
Well, here's how you can use a GIF for a better brand and personal engagement:-
GIFs are a great way to add a touch of fun and appeal to your posts. Using it on social media can help make your audience feel like it's fun and push them to participate in the conversation.
Since GIFs are dynamic, they can help show motion and a lot of details that static visuals (images) generally cannot. You can use this animative effect to show off a feature of your product or highlight a key use.
Due to the small size of GIFs, they're quite easy to share. Hence, posting relatable GIFs on social media helps boost the chances of getting your content shared. This translates to more and more people watching your content and helping you go viral.
Aren't step-by-step tutorials and routines too time-consuming and boring? Well, why not convert these into GIFs? Since GIFs are short and keep on looping forever, people can watch them as much as they need.
How To Make A GIF?
Unlike popular belief, GIFs are quite easy to create. Whether you want to create GIFs from YouTube videos or multiple images, you can find easy-to-use makers online. Follow these simple steps to use a YouTube to GIF maker:-
Open the YouTube video to GIF maker of your choice
Paste the link to the YouTube video that you want to convert
Click on 'Convert to GIF' or a similar button available
Wait for the maker to complete the process
Download the finished GIF if you think it's perfect. Or, you can edit its speed and repetition.
How To Make A GIF on iPhone?
If you want to show your creative side and create GIFs on your iPhone, follow these steps:-
Open the Instagram camera app and click on the circle in the top-right corner. This will switch on Live Photos
Take a live photo of the subject you want to turn into a GIF
Open the Photos App and click on Live photos. Click on the live photo you just shot and want to turn it into a GIF.
In case you're on iOS15, tap on Live in the top left corner which is present in the drop-down menu. But, if you're on iOS14 or below, swipe up to see the menu options and click on Live.
Click on Loop or Bounce to turn the Live Photo into GIF
You can share this GIF using iMessage or AirDrop only through iPhone. In case you want to share it on social media, upload it on GIPHY.
Conclusion
GIFs are quite engaging and easy to share on social media channels. Moreover, they're easy to create and can be done in minutes. Technology has also made it a lot easier for people to create GIFs without having any background in designing. You can find a number of YouTube to GIF makers on the internet that will help you convert any video into GIF. However, the article lists the top video-to-GIF converter that you can use to create the best possible visual aids.
We hope the article helped you find the best possible makers to help you bring social media engagement. Let us know your reviews on these makers or leave your suggestions in the comments below. So, what are you waiting for? Get started with creating and sharing GIFs on social media ASAP!




© Upviews 2022 All Rights Reserved.