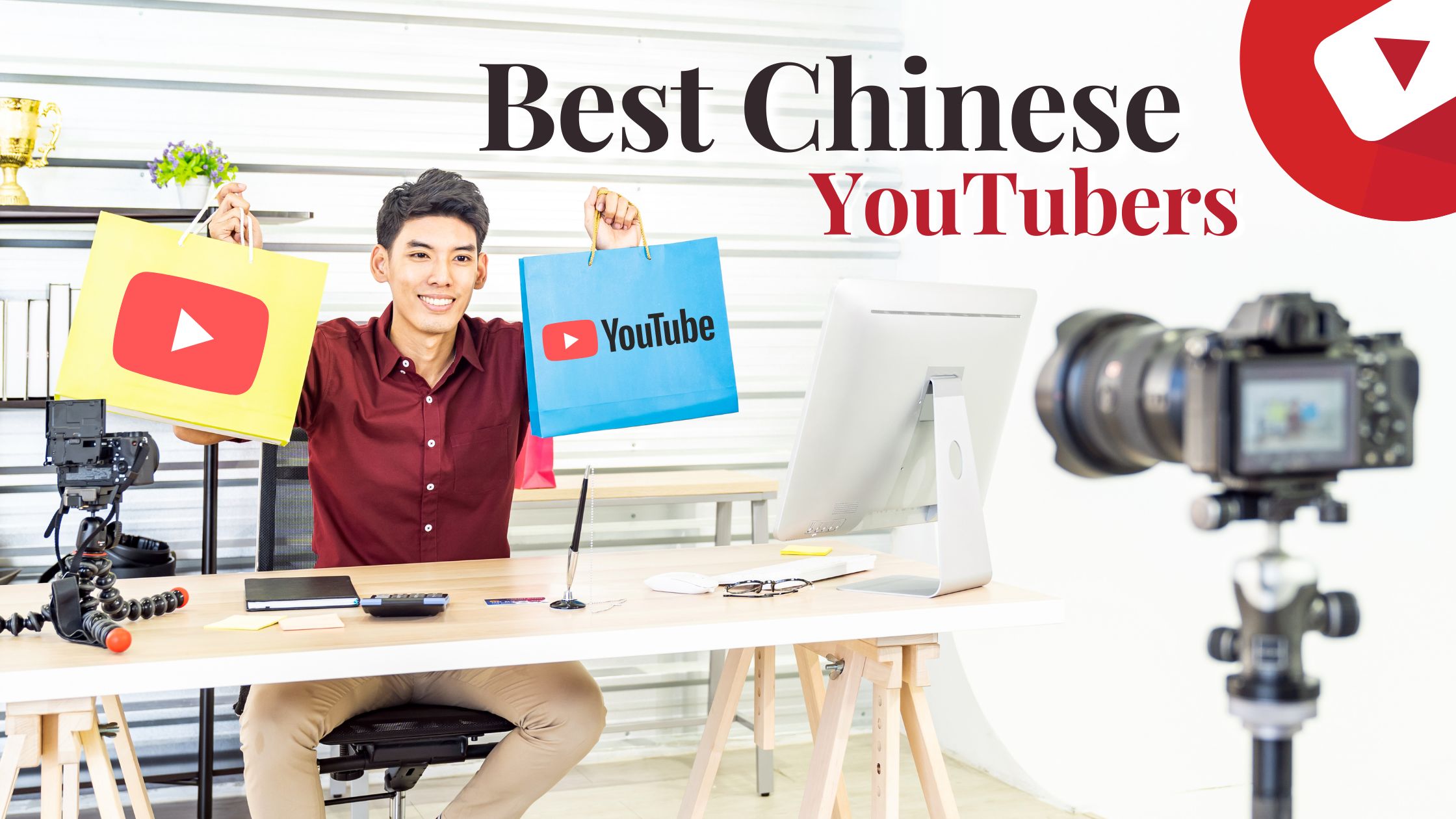 30 Best Chinese YouTubers You Should Subscribe To!
Indeed YouTube is everyone's go-to medium for entertainment, information, and education. Chinese YouTubers are making a great impression when it comes to content creation in the Asian region. This has fetched individuals from the entire globe much closer to each other. These top Chinese YouTubers make content that tells the whole world about Chinese heritage, culture, and art. And most notably, they amuse and enlighten the domestic residents with incredible comfort and compassion. Moreover, you may learn fantastic recipes to amaze your loved ones with food tonight, or you could learn and change according to the latest fashion trends.
Therefore if you are searching to read about amazing Chinese YouTubers or influencers to know about your favorite ones, then this blog post will totally aid you to get to know about the top Chinese YouTubers and content creators.
One of the great manner to view Chinese life is by watching videos as the Chinese YouTubers record their lives. These China Youtubers record their day-to-day lives, cultural encounters, and travel adventures in China. Moreover, they likewise present tips and guidance for living as a local Chinese person. In this blog post, you can read about 30+ top Chinese YouTubers who post their videos with fun and relatable content.
Best Chinese YouTubers: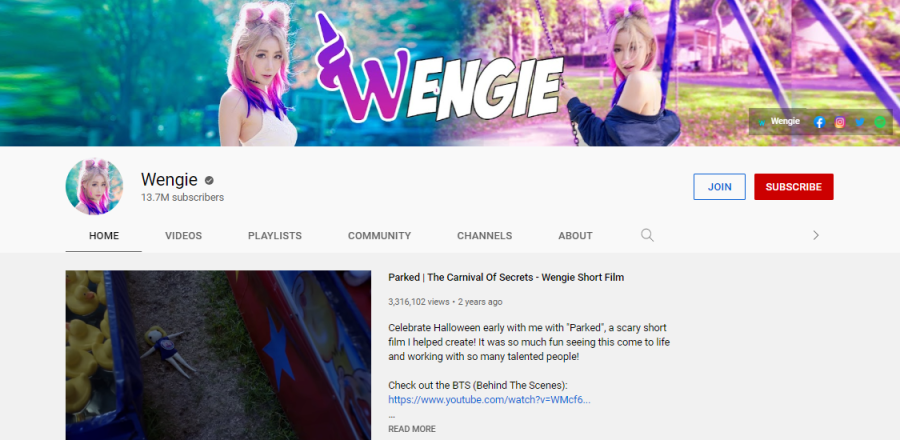 Wen Jie Huang is a Chinese Australian YouTube vlogger, voice actress, singer, and personality who is popularly known as Wengie. In 2013, Wengie began her youtube channel and became one of the most famous Chinese YouTubers in 2016 as the fastest growing YouTuber.
Her video just focuses on DIY (Do It Yourself), fashion, and beauty. Moreover, her youtube channel is the top subscribed for her "how-to and style" videos. If you have an interest similar to hers, then check her channel. As of September 2022, Wengie has above 13.7 million subscribers!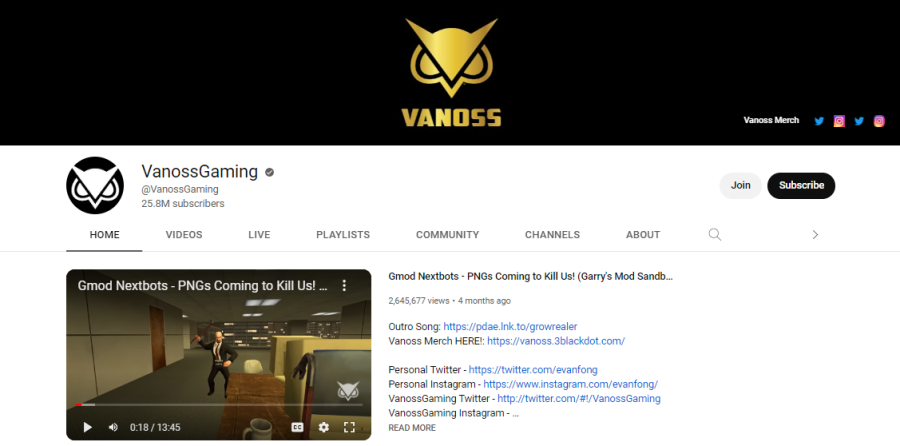 Evan Fong is well-known through his youtube video games as VanossGaming. He is a Canadian internet personality and video game commentator. His Youtube content is about playing famous video games with different YouTube collaborators.
As of September 2022, VanossGaming has more than 25 million subscribers!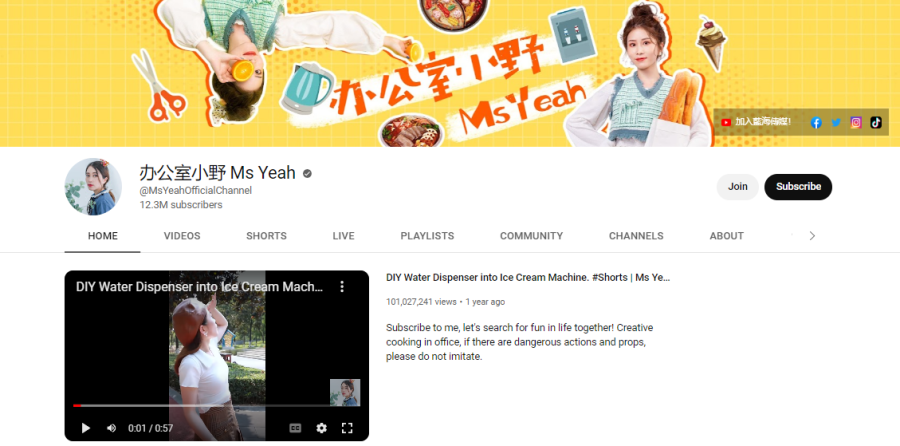 Being a viral sensation, Ms Yeah earned her early fame by making cooking videos in the office, in which she might use her office supplies to create innovative dishes.
Ms Yeah studied her video editing and directing skills at a university. She was experimenting and practicing alternative cooking in her office before posting her youtube videos. As of September 2022, Ms Yeah has above 11.8 million subscribers!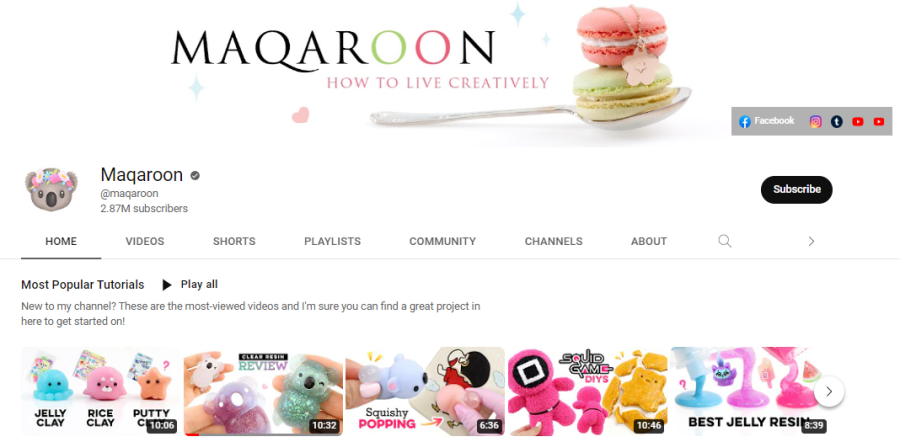 Joanna Zhou is a celeb famous for her Maqaroon YouTube channel, where she's earned a million subscribers by making her DIY plushies and further craft tutorials. Because of the channel's popularity, she owns a Maqaroon jewelry company, where she markets gold French macaron-themed earrings, necklaces, and bracelets.
Other than Maqaroon, she has further different channels like Cute Life Hacks DE and Cute Life Hacks. Her birthplace is China but moved to Austria when she was 4 with her parents. As of September 2022, Maqaroon has more than 2.5 million subscribers!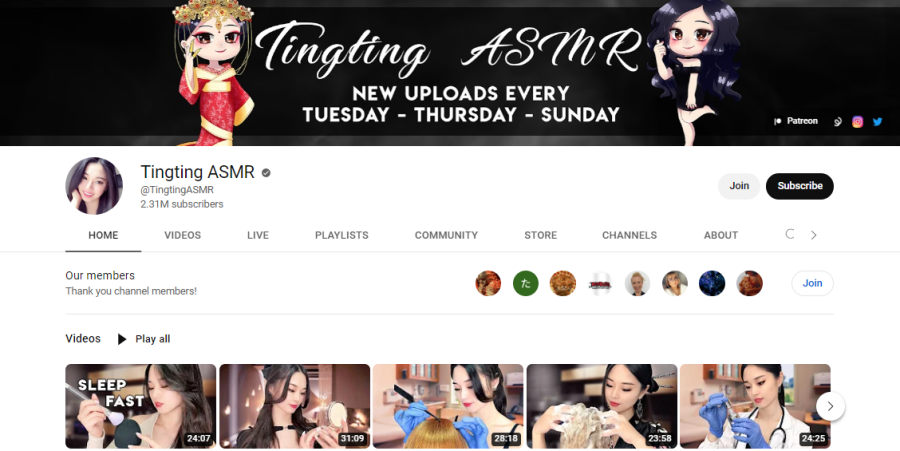 Well known for her sleep tutorial and relaxing massage videos, this Chinese YouTuber is known by the name Tingting ASMR. She makes her existence quite observable all over the internet. One of her most well-known YouTube videos is the Chinese Calligraphy and Brush Sounds which has accumulated above 300,000 views!
Her Instagram mostly has gorgeous shots of her and her fashion power. She even goes online over Twitch then and there, where she posts music videos and reviews. As of September 2022, Tingting ASMR has above 2 million subscribers!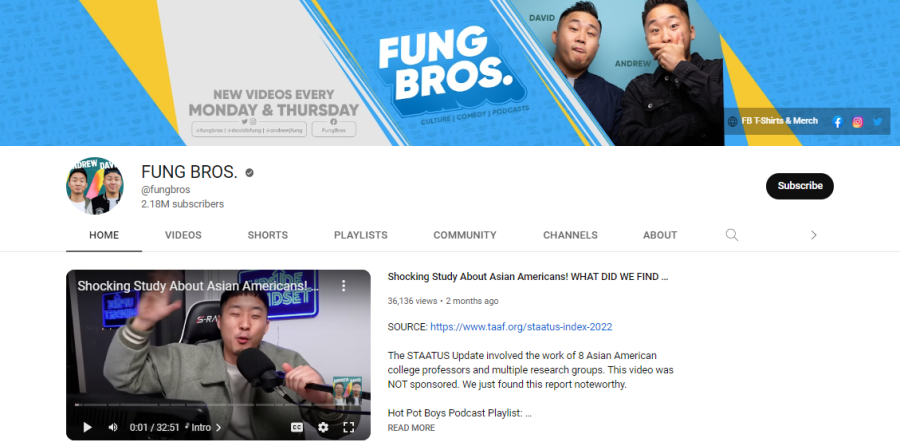 Andrew Fung and David Fung are popularly known as the Fung Brothers and placed under the famous Chinese YouTubers. In this Chinese-American pair, one is a comedian, and the other is a rapper. They are siblings brought up in Kent, Washington, and are currently back home in Kent, subsequent to enduring quite a while residing in the New York City and Los Angeles region.
Moreover, they even have a TV Show called What the Fung?! on A & E Network's FYI channel. Most of their content spins roughly about Asian American subject matter. As of September 2022, Fung Brothers has more than 2.1 million subscribers!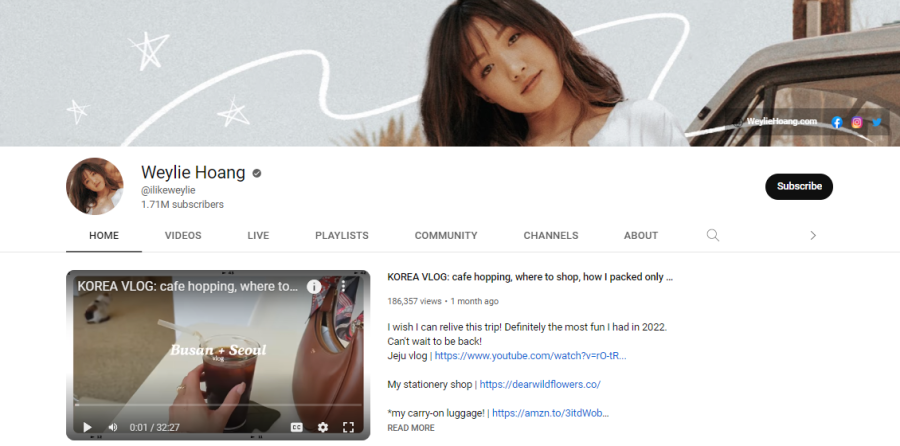 Weylie Hoang is a YouTube pro when it comes to beauty, hair, and makeup. Her ilikeweylie channel also features another youtube channel known as WahlieTV with her partner.
Her first youtube video was titled "Pink/ Orange eyes tutorial" when she was just 15. As of September 2022, Weylie Hoang has above 1.7 million subscribers!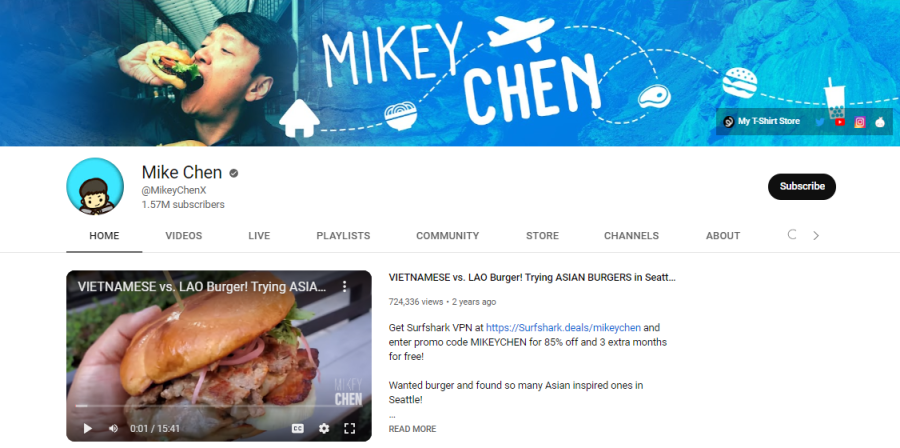 Mike Chen has nearly 11 channels, but he mainly concentrates on traveling and food. His famous food channels are Pho The Love of Food & Strictly Dumplings. Although he has many channels, his success is from Strictly Dumplings.
Moreover, he is one of the successful and famous Chinese YouTubers who owns huge merchandise on his youtube channel, where his company sells mugs, t-shirts, and additional collectibles. As of September 2022, Strictly Dumplings has more than a 1.5million subscribers!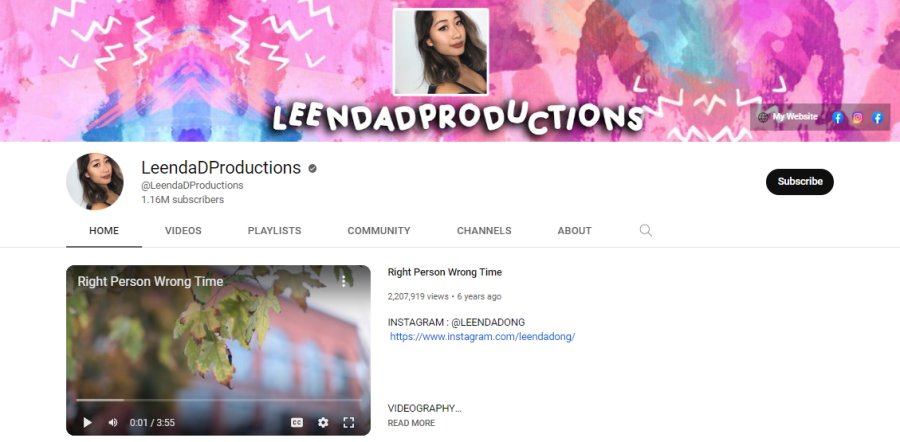 Linda Dong is not only an editor and director but also a star of her comedy skits on her LeendaDProductions YouTube channel. At the Vancouver Social Media Awards, Linda Dong is awarded the best Social Student Youtube Channel.
Moreover, she began creating and posting YouTube videos only to share them with her friends. And her 6th video was about women and breakups, which started gathering an enormous following. As of September 2022, LeendaDProductions has above 1.1 million subscribers!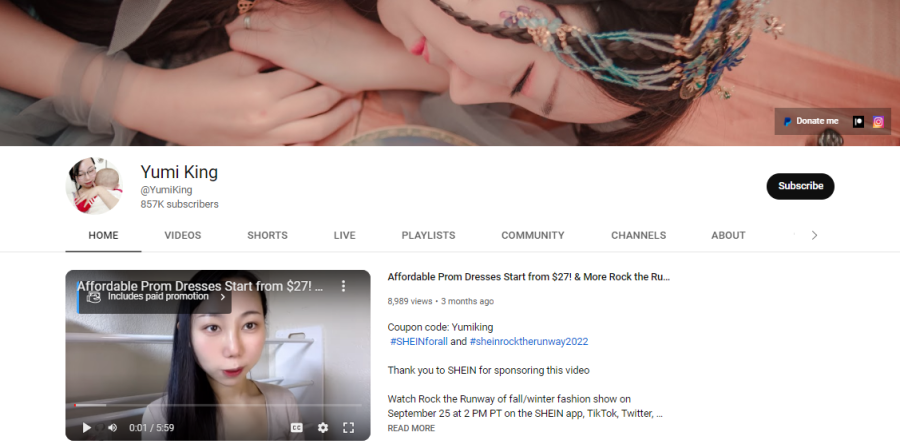 Yumi King is popular for her DIY (Do It Yourself) clothes transformation videos on youtube, she is also a fashion and costume designer. Furthermore, she started to post mukbang videos on a youtube channel named Yummy King.
Nanjing, Jiangsu Province, China is where she is from, and thereafter, she settled in Seattle, Washington. As of September 2022, Yumi King has more than 863k subscribers!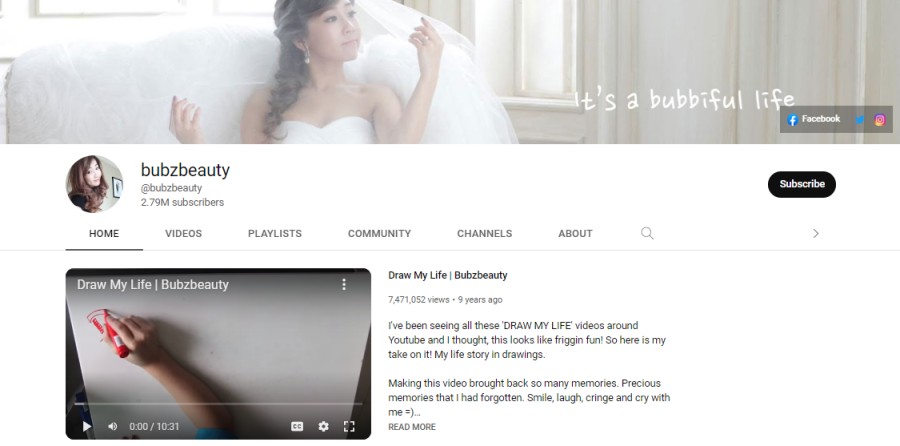 Being a Chinese-Irish YouTuber, Lindy Tsang uploads her fashion videos on her BubzVlogz, Bubzbeauty, and Bubbiosity youtube channels. Her Bubzbeauty youtube channel has gathered more than a million subscribers quickly. How cool is that!
Moreover, she encountered entrepreneurial success at such an age by making her very own line of make-up products and clothing. Be sure to peek at her channel. As of September 2022, bubzbeauty has above 2.8 million subscribers!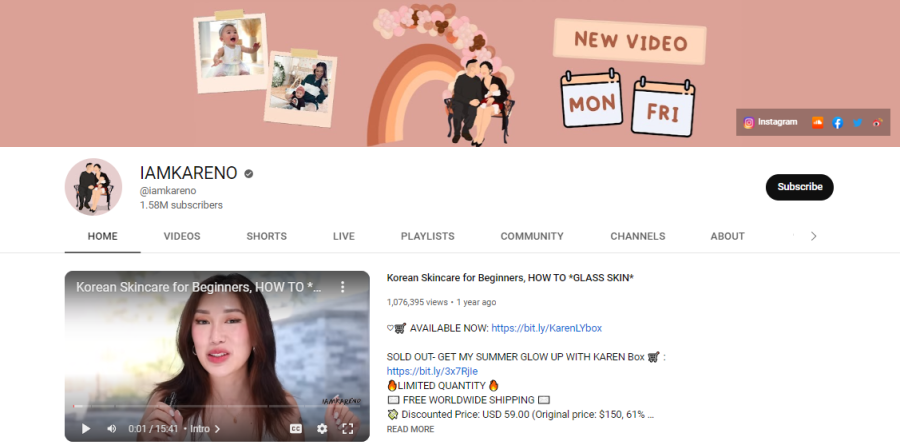 Karen Yeung is a lifestyle, fashion, and beauty blogger even addressed by the title IAMKARENO who has acquired over a million subscribers on the social media platform, YouTube. She started working as a stylist with ipsy in 2015.
Moreover, she studied at the University of California, Davis where she was an associate of Delta Sigma Pi and achieved a Bachelor's degree in international relations and communications. Karen Yeung's hometown is in Hong Kong, and she grew up in the Bay Area of California. As of September 2022, IAMKARENO has more than 1.5 million subscribers!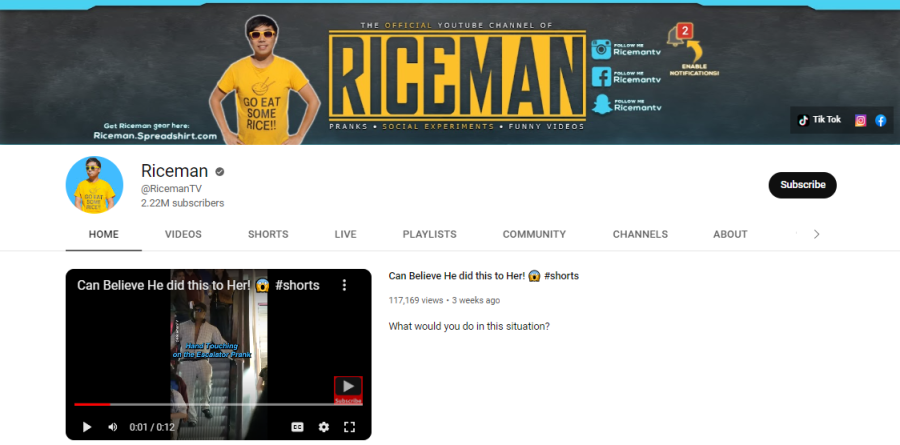 Victor Li is also popularly named Riceman. He does social experiments with well-known subjects like homelessness and a prankster who posts fun prank videos. His social experiment video is worth watching. Furthermore, he has done April fools pranks and much more to watch.
With more than 90 million views on his channel, Victor Li is among the top Chinese YouTubers as he has gained popularity through this social media platform. Moreover, he has another YouTube channel where he posts his personal vlogs. As of September 2022, Riceman has above 1.8 million subscribers!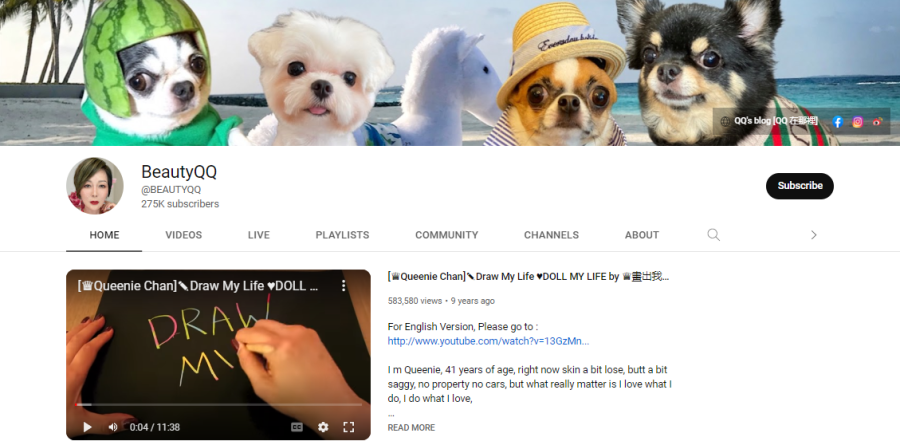 Queenie Chan is placed under Chinese YouTubers and is a beauty guru. She is prevalent for her blog, her YouTube channel BeautyQQ, and as a make-up and style specialist. Moreover, she was able to build a place in the fashion empire because of her long career.
This has resulted in the building of her companies QeautyBox and SO brush. Among her trending videos on youtube her video titled "Pheromone Makeup Tutorial" gained above 1.2 million views. As of September 2022, Beautyqq has more than 277k subscribers!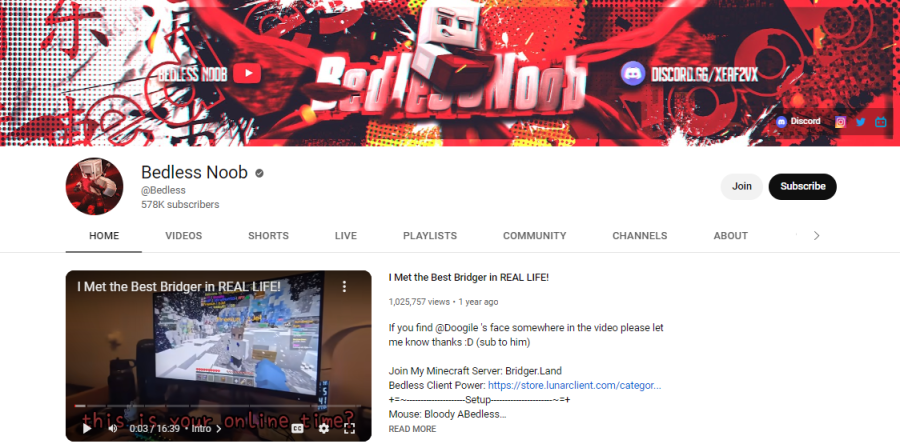 Everyone is curious to know the real name of the Youtuber Bedless Noob, especially his fans. His niche is that he is a YouTuber and a great gamer. He seems like a Chinese YouTuber who is around 19 years old. He is favored among his Minecraft fans and gamers from the whole world.
Moreover, he has not revealed much about himself. Presently he is a student who shows great enthusiasm for gaming and uploads sponsorships and recommendations about different video games. Furthermore, by taking his followers and views count, he is placed among famous Chinese YouTubers. As of September 2022, Bedless Noob has above 571k subscribers!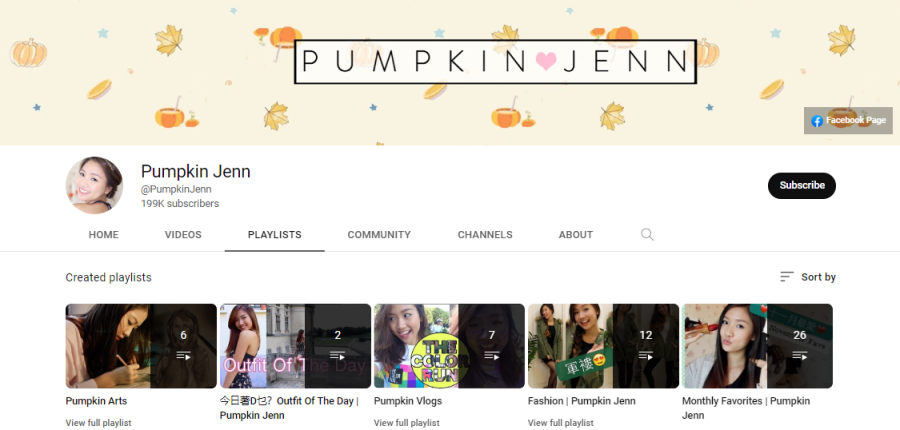 Jenn Lam is well-known among Chinese YouTubers for her channel Pumpkin Jenn. She is a YouTube illustrator and beauty guru and does vlogs relatedly. Furthermore, her youtube videos vary from beauty tutorials and personal vlogs to challenge videos.
She is a skillful illustrator, and she posts all her artwork also via Instagram. Moreover, many of her makeup tutorials are motivated she gets by artists, including Lorde and Kendall Jenner. As of September 2022, Pumpkin Jenn has more than 198k subscribers!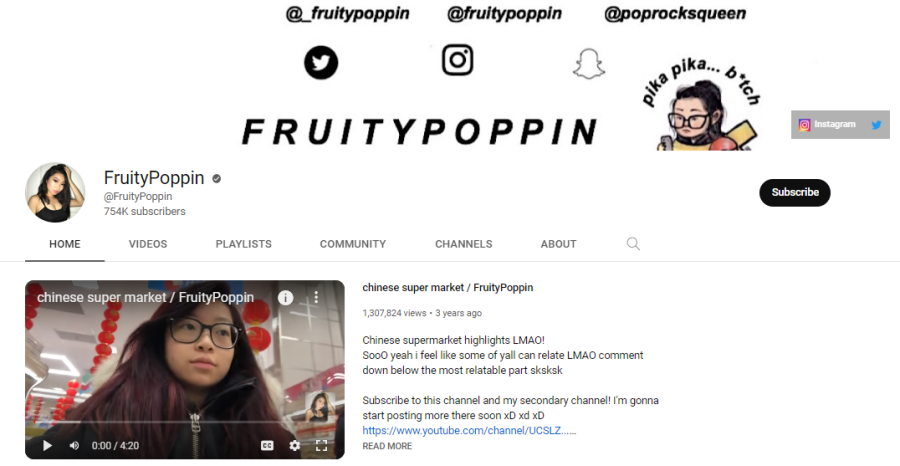 Karen Ip was called Baby Kae previously, is a beauty and fashion buff. She reached fame because of sharing and posting short videos and stunning selfies to grab the audience every day through her Instagram account.
Moreover, FruityPoppin's YouTube channel is hers, where she posts fun content too. As of September 2022, FruityPoppin has above 760k subscribers!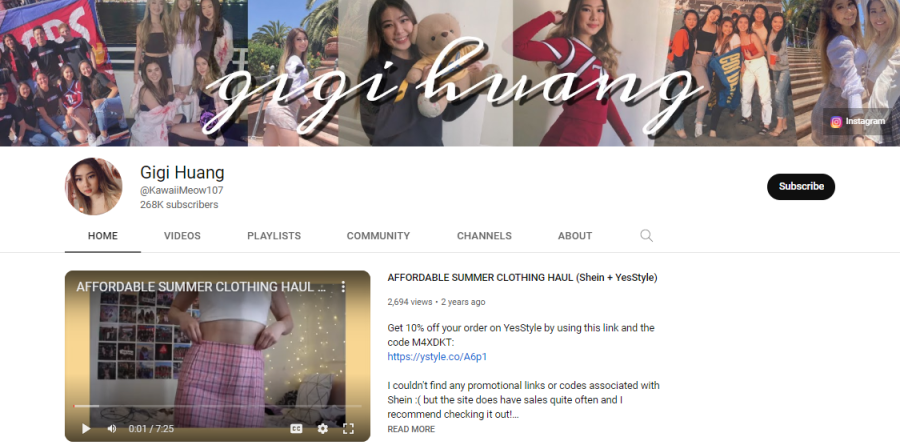 Neko Princess is Gigi Huang's youtube channel, and it has gained her a place among Chinese YouTubers. Her channel is all about a fluffy toy named squishies. One of her most prevalent videos is, "Squishies that Aren't Worth It," which has reached more than a million views.
When she was eight, she moved and traveled to the United States, and there she lived in California. Moreover, she was born in GuangZhou, China, to her first-generation immigrant parents. As of September 2022, Gigi Huang has more than 270k subscribers!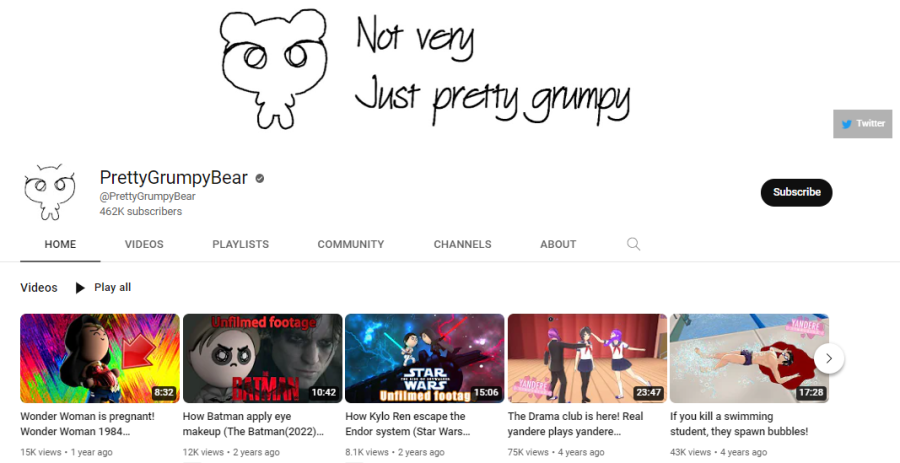 PrettyGrumpyBear is a Chinese youtube channel that was started in July of 2014. She posts youtube videos that are unique, and she posts videos connecting to Five Nights at Freddy's.
Moreover, her very first video is related to Batman. That is all we can hint at. Check her videos. As of September 2022, PrettyGrumpyBear has above 464k subscribers!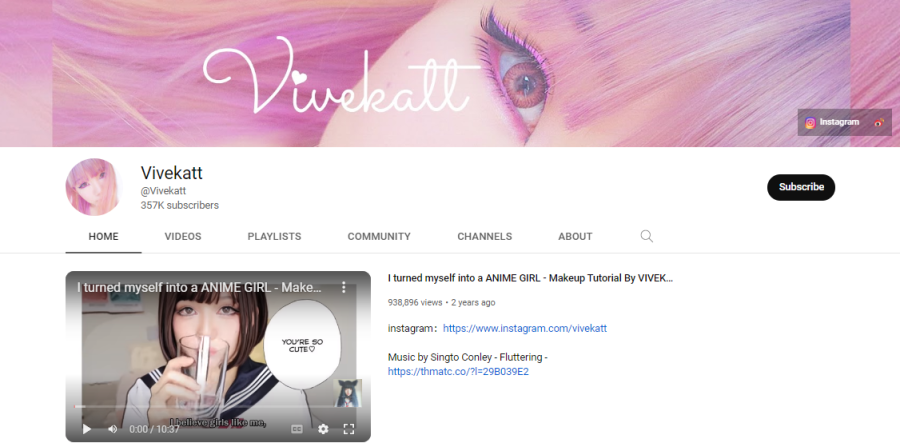 Vivekatt is a beauty fanatic who is comprehended for her YouTube channel's content. Because of her videos, she has accumulated popularity there for her beauty tutorials and regular-themed makeup. Moreover, she started her youtube channel only after getting tons of requests after viewers watched her beauty tutorials on her Instagram page.
Her makeup styles have gained more additional subscribers to her YouTube channel and a bunch of followers to her Instagram page. She is well-known on Weibo and Bilibili. Furthermore, she started attending school to learn design. As of September 2022, Vivekatt has more than 215k subscribers!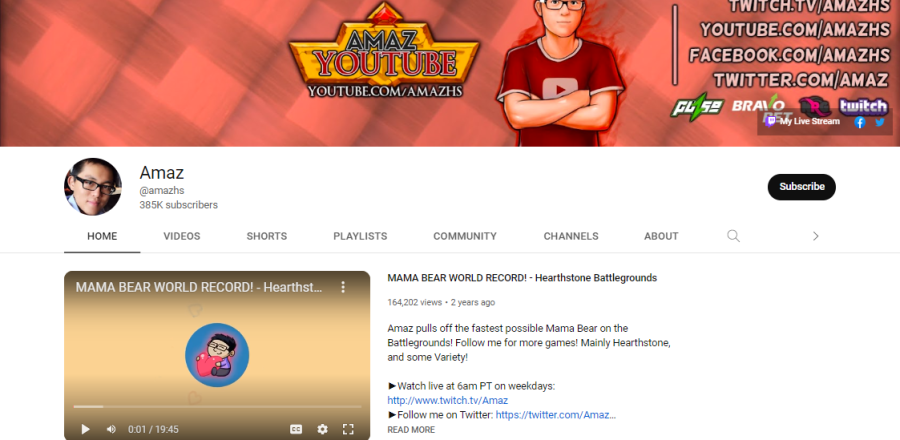 This guy Jason Chan is widely named AmazHS around the social media platforms. He is a Hearthstone gamer who goes live while playing on his youtube channel Amaz Hearthstone and goes live on the streaming web, Twitch.
Moreover, he is a game designer. As of September 2022, Amaz Hearthstone has above 389k subscribers!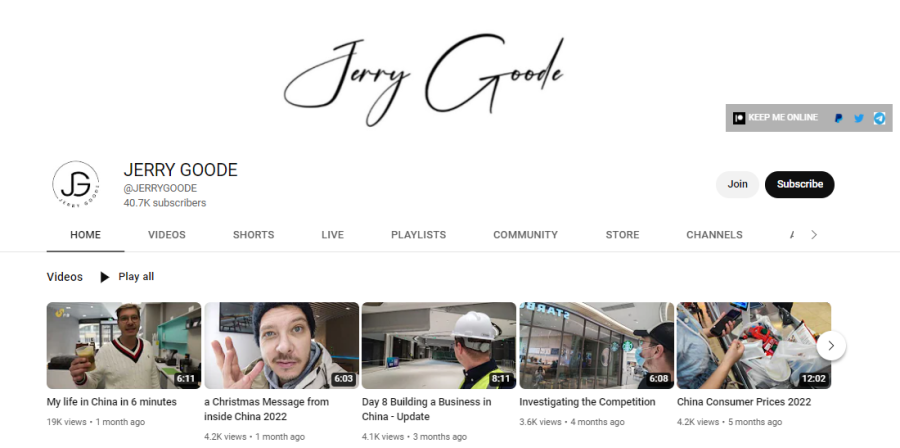 This is probably the first ever youtube channel where you can visit the 668 towns and cities in china. Jerry Goode does not just show you the in and around spots in china, but through his videos, you will feel as if you are there in person. As viewers, you will feel what it feels like to be in the lands of china. How cool!
Moreover, you must pay a visit to his youtube channel. As of September 2022, Jerry Goode has more than 40.8k subscribers!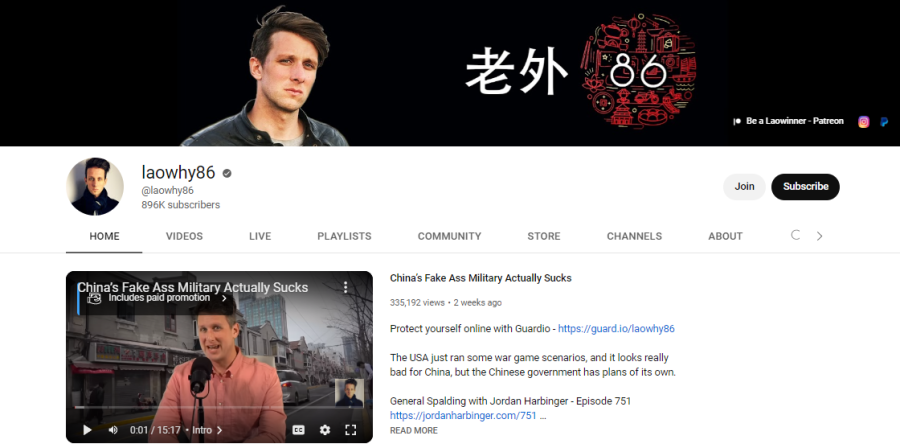 Matthew Tye is posting content on YouTube through his channel Laowhy86. Regarded among the top Chinese YouTubers, Matthew creates youtube videos that are about educating Chinese politics, culture, and foreign relations. Moreover, his additional channel AVDChina is regarding motorcycle riding videos.
Before running Laowhy86, Matthew had his English Instruction Centre. Ever since he created this channel, he has undoubtedly been among the top Chinese YouTubers and vloggers. Furthermore, he even starred in Conquering Southern China, a TV show. As of September 2022, Laowhy86 has above 879k subscribers!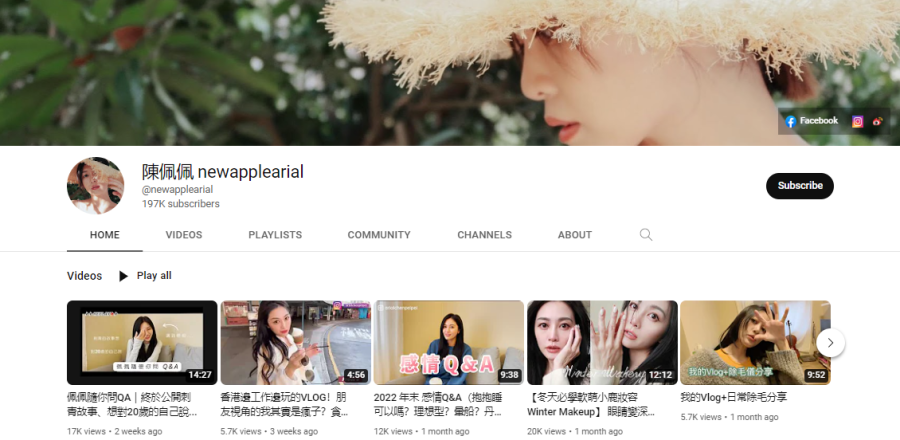 On her channel named Newapplearial, Ariel Chen has accumulated lakhs of subscribers by just being a beauty Youtuber. She does hair and markup content alone.
Moreover, she has thousands of followers on her Instagram account named arialchenpeipei. As of September 2022, Newapplearial has more than 197k subscribers!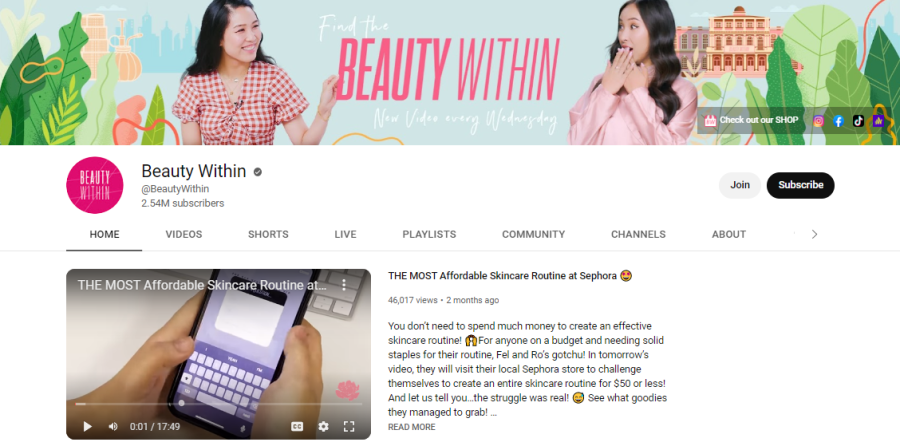 On her youtube channel named Beauty Within, Mia posts makeup tips and beauty tutorials utilizing only Chinese medicine and cosmetics. Furthermore, she is widely known as a beauty connoisseur.
With above a million subscriber count, Mia is a popular personality from NTD Television. Moreover, she also has created the Asian Beauty Secrets youtube channel in 2013, and her very first video is about getting a slim face with just Chinese spoons. Check her channel out too! As of September 2022, Beauty Within has above 2.5 million subscribers!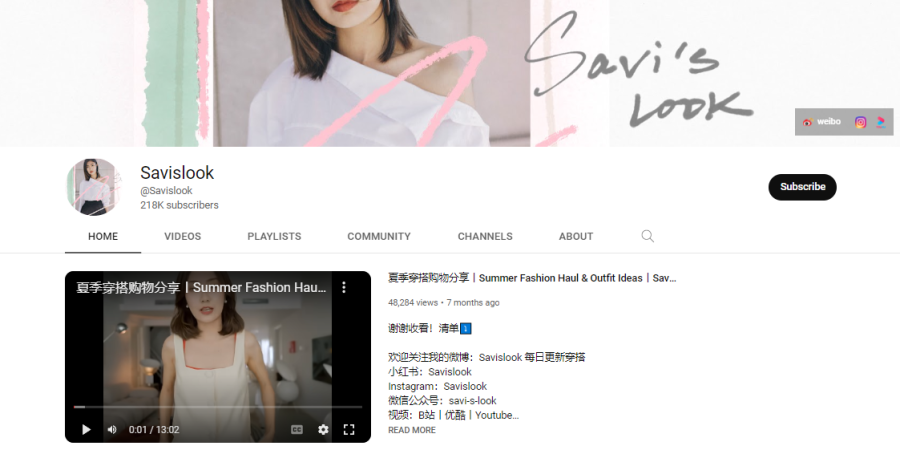 Savi Sala looks gorgeous and there is also the reason why her viewers open and watch all her youtube videos. Furthermore, she is totally talented, and her content grabs the audience's attention in the first place. She is a fashion YouTuber influencer who removes all the so-called fashion taboos and voices them out through her 10-minute-long videos.
Along with her makeup and fashion-related videos, she posts culinary, routine, workout, and lifestyle videos. Moreover, she has built a superb Instagram profile. With her stunning fashion and beauty portraits, she gains her followers count every day. Plus, she has come up with a merch shop where she exhibits and sells them. As of September 2022, savislook has more than 217k subscribers!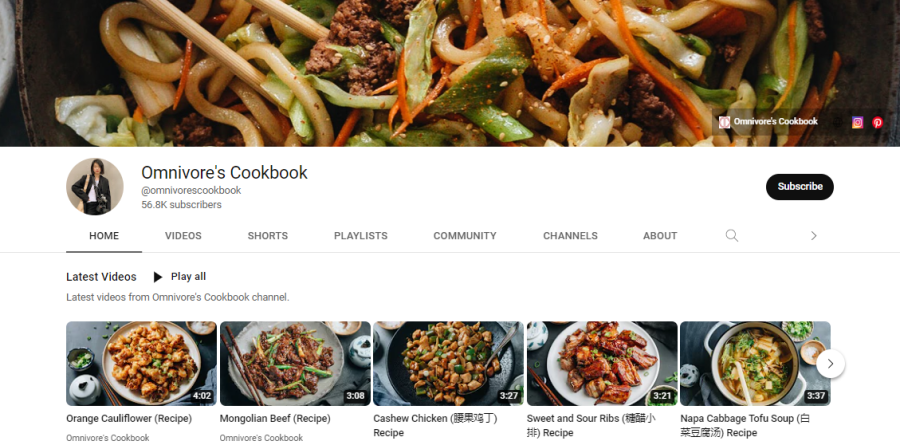 It is the love of cooking that made Maggie start her youtube channel, Omnivore's cookbook. Indeed she also has a cooking background. She is a New York-based versatile content creator along with her husband Thomas, who writes blogs about recipes. Moreover, she believes in herself as a photographer, and she manages all her videography and photography by herself.
As an influential and well-known Chinese YouTuber, Maggie creates content related to travel blogs, fashion tips, lifestyle content, and beauty tips. Her food Instagram posts will make you mouthwatering. Moreover, she takes close-up shots of scrumptious cuisines she cooked by herself. As of September 2022, Omnivore's cookbook has above 54.6k subscribers!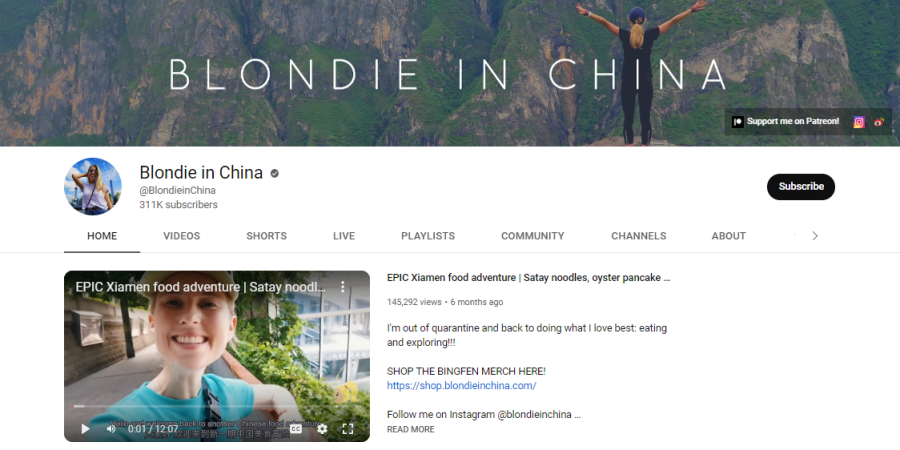 An Australian girl who is traveling in and around China and vlogging us every experience she gets for nearly five years. Amy loves sharing all of the crazy and fun adventures that she encounters. Moreover, she shares all of her yummy foods which she munches on during her adventures, and spreads completely positive vibes only.
Furthermore, to witness in and around china, make sure you check out her channel. As of September 2022, Blondie in China has more than 289k subscribers!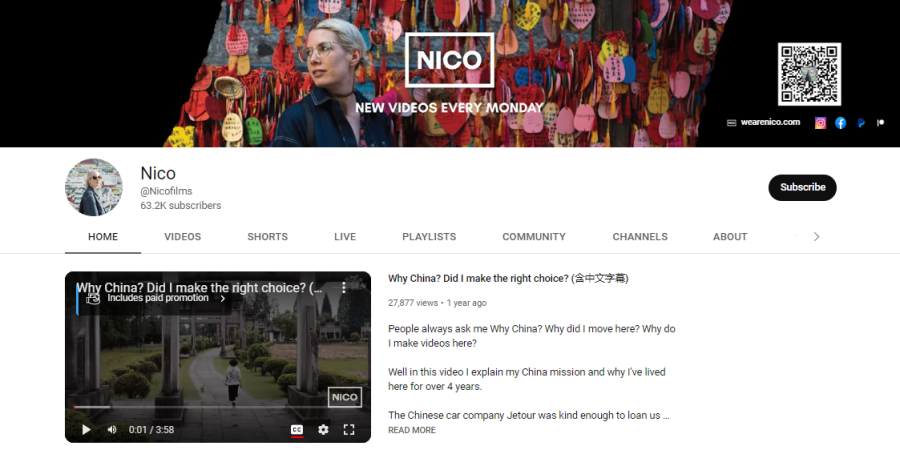 Along with her hubby Jack, Nico moved to China in 2017 and began her youtube journey by vlogging all they did. Moreover,together they shot and posted travel videos, city guides, and cinematic content on youtube about both their lives in China and around Asia, too.
As of September 2022, We Are Nico has above 58.8k subscribers!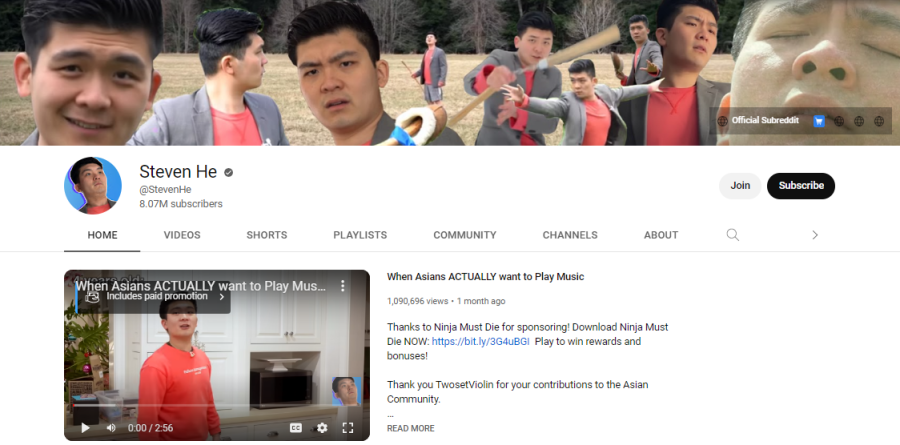 Have you heard of the popular montage of a Chinese guy who says 'emotional damage!' in reels or videos? Yes, that is Steven He. This guy is seen in most of the youtube content, memes, or even in vertical videos. Moreover, he is a comedy illustration creator on YouTube, in which he disguises and plays the role of different characters to be funny and cracks jokes to evoke humor.
After he was born, as a family they shifted to New York. And there he enhanced his acting career. Furthermore, from Regent's University London, he did his bachelor's in acting and global theatres. One among the famous Chinese YouTubers, Steven has been spotlighted in Awkwafina, Comedy Central's show. As of September 2022, Steven He has more than 5.6 million subscribers!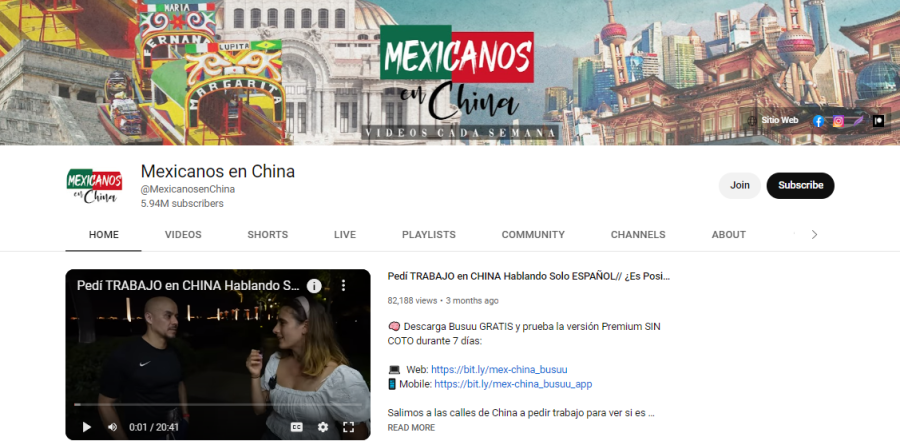 Noelia and Max upload youtube videos about traveling and living in China every week. From munching on yummy foods and trying to learn and speak Chinese to traveling around china and experiencing the cultural contrasts between the West and East. Moreover, they are undoubtedly very informative and entertaining to view their videos.
If you want to be stuffed with knowledge and watch fun videos at the same time, then check their channel. As of September 2022, Mexicanos en China has above 3.9 million subscribers!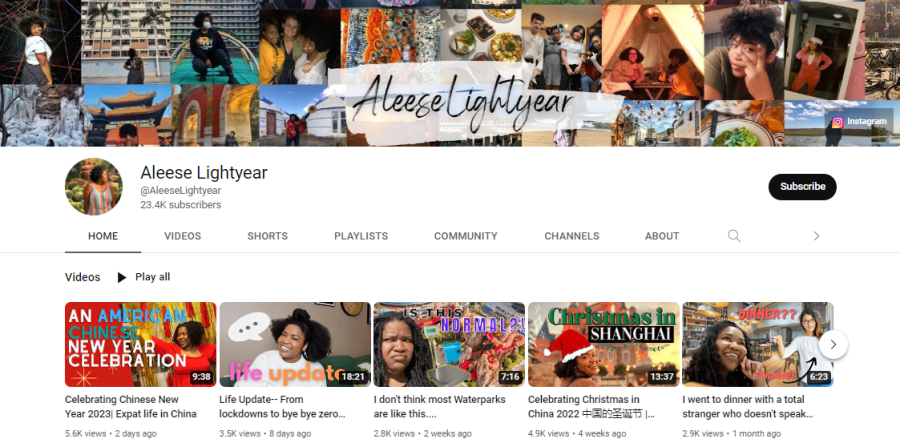 Aleese stays in Beijing, China. She vlogs about her day-to-day life, munching on weird and tasty Chinese foods, her travels around, and much more. Moreover, she totally likes to travel and face daily life adventures.
As of September 2022, Aleese Lightyear has more than 21.6k subscribers!
Conclusion:
Well, we hope that you got to learn about these 30+ top Chinese YouTubers. There is no wonder that most of our lives will be different and boring without such entertainers or content creators at hand.
These Chinese YouTubers have put in loads of effort, spend their precious time, and dedicated their energy to grabbing the audience's attention through their youtube videos. It is true that every content creator or YouTuber has faced much criticism. But still, they turn out to be very successful because of their hard work and their supporters who constantly encourage them in every step.
As viewers, being friendly and posting positive comments in their youtube videos will aid them to either alter or keep posting what they post. Moreover, a single good comment motivates them and makes their day. And this will cost you nothing. So try doing that!
If you find these Chinese YouTubers, then why don't you try creating a channel of your own? You can look up to such great content creators. No pressure! We're just suggesting, it is totally up to you. And if you found this blog post beneficial and understood these top Chinese YouTubers, then share it with others.




© Upviews 2022 All Rights Reserved.