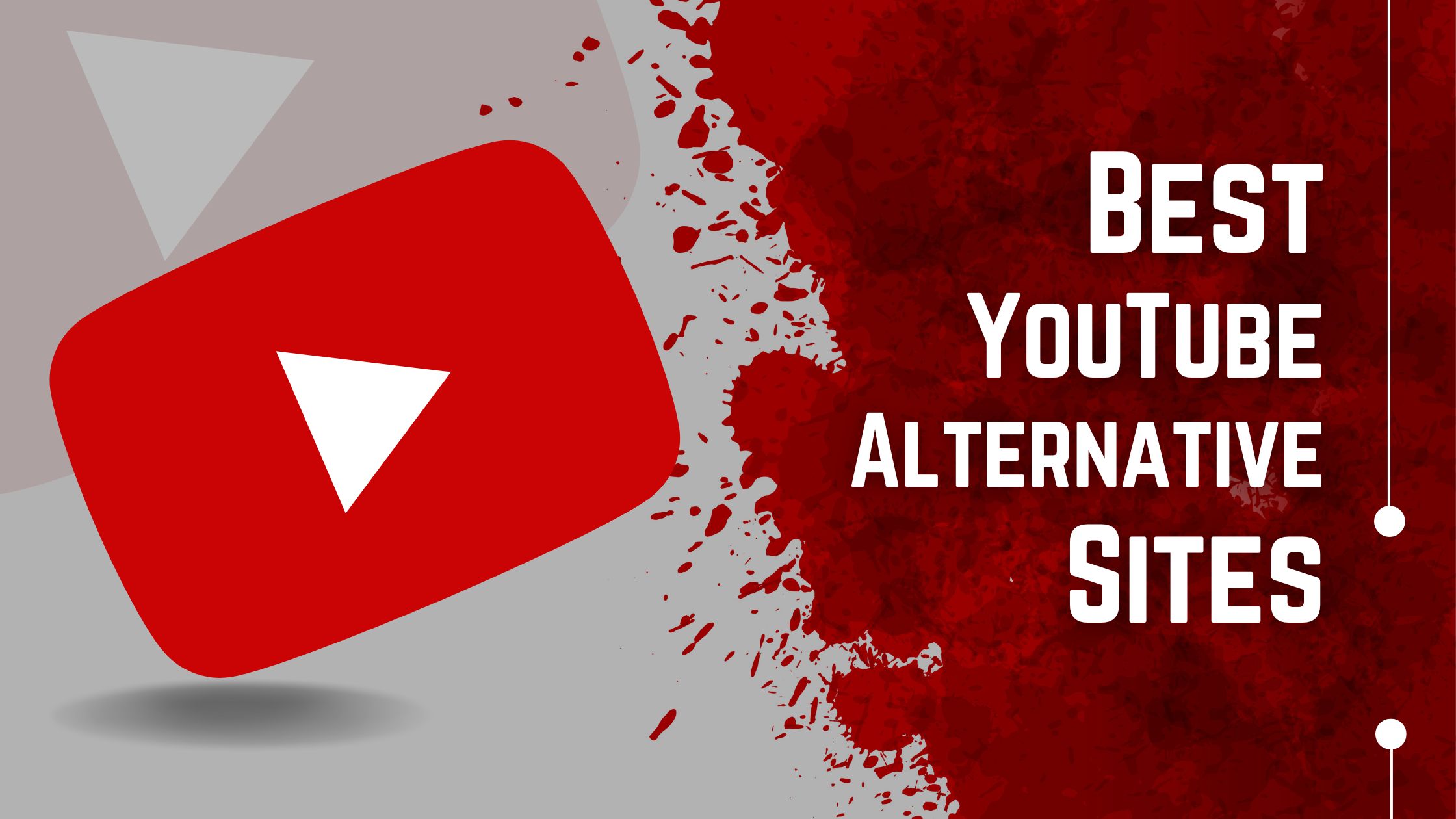 Top 9 YouTube Alternative Sites Which are Better Than YouTube
Music videos, movies, tutorials, instructional material, and more may all be found on YouTube. You know that YouTube offers a variety a sizable audience for video producers. Due to the fact that YouTube is a free platform for both users and content producers, many people can use it. Users of the platform can contribute their own videos, fostering a vibrant and diverse community. YouTube videos are simple to distribute on social media, via email, and on other platforms, broadening the audience for the material. YouTube is accessible from virtually everywhere because of its availability on a variety of platforms. Including computers, cell phones, and smart TVs. For content producers, YouTube alternative offers additional monetization alternatives like advertising revenue and premium subscriptions.
Despite so many advantages, YouTube does not offer a background video playback option. Furthermore, it is unable to create a pop-up window for multitasking. You won't even have the choice to download the video because of Google's regulations (only for youtube premium subscribers). Many of the videos also have restrictions based on their subject matter, age, or location.
And as a result, users are choosing alternatives like YouTube, which have no limitations or issues.
Here is the List of the Best Sites Like YouTube: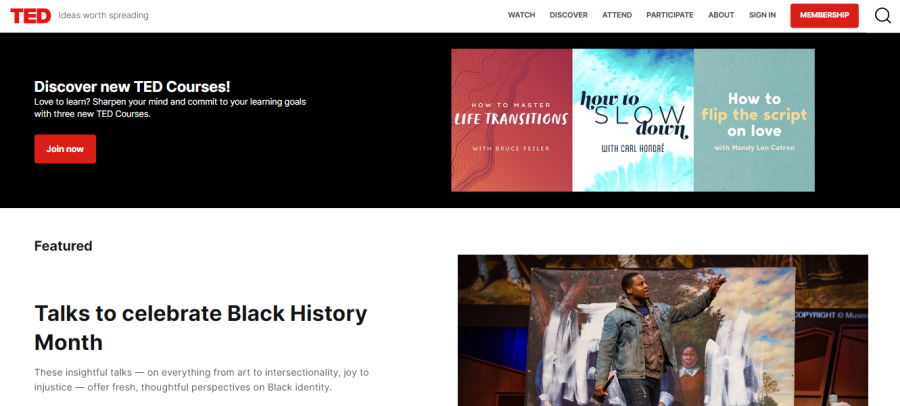 One of the greatest YouTube app alternatives is TED. Its mission is to promote ideas, typically through succinct, impactful lectures, and it is a nonpartisan nonprofit organization. Technology, Entertainment, and Design (TED) was founded in 1984 as a conference that brought these three disciplines together. Today, TED offers programming in more than 110 languages on almost every subject, including business, global issues, science, and other subjects. Through its TEDx events, TEDx spreads its philosophy among local communities all over the world.
In essence, those who are interested in learning about new ideas arrange these events. Additionally, they should provide the most recent local research that starts conversations in their neighborhoods. TEDx conferences feature both live speakers and reruns of TED Talks. The company's official website offers them online. best aspect. The fact that you can view their videos on your phone, computer, etc., is the best part.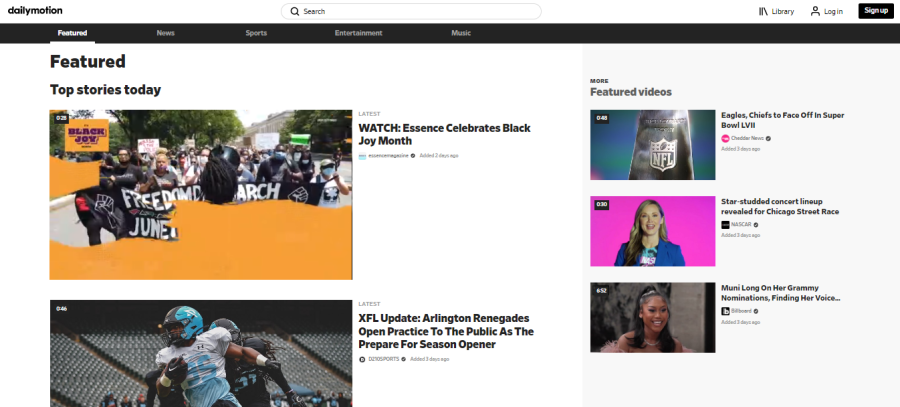 Another YouTube alternative to YouTube is Dailymotion. It is one of the major YouTube competitors and receives 112 million monthly users. Some refer to it as the closest thing to YouTube that you can find, while others refer to it as "the darker and poorer" sibling of YouTube. In any case, it has a similar design to YouTube, a fantastic user experience, a search bar, and the same content categories.
The reason why the majority of people use Dailymotion is for their high-quality videos. In contrast to YouTube, Dailymotion allows users to post videos with a resolution of 1080p and a maximum file size of 4GB.
The fact that each film is limited up to 20 minutes long is the sole drawback. By including Dailymotion videos on your website, you can also monetize it and make money. By adding Dailymotion videos to your trusted websites, you can also monetize your website and make money.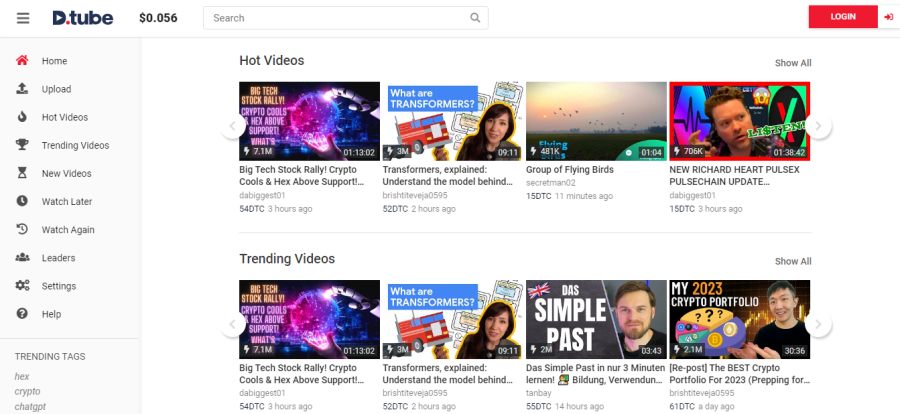 Another alternative to YouTube is D Tube. One of the top video content sites for protecting privacy. Because it is entirely decentralized, unlike YouTube, where videos are uploaded to and played from a single centralized server, DTube videos are not centralized. On the blockchain, the majority of its content is kept. As a result, altering video footage is not something that hackers do very often. Your personal information is very unlikely to be compromised because the platform is run by the community.
The best thing about DTube is that it encourages free expression and does not annoy you with advertisements or a recommendation system (the content is monitored by the community). Cryptocurrency can be used as a form of payment for all content producers. It is easy to use because the interface is pretty similar to YouTube's.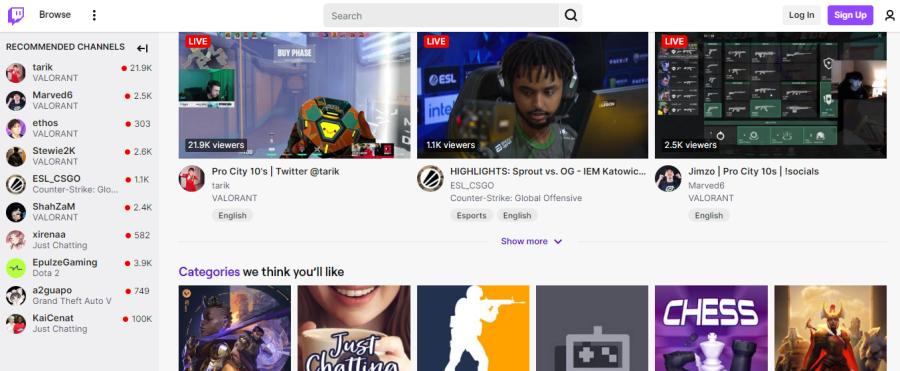 This software is a good choice if you enjoy gaming and are looking for an alternative to the YouTube app. One of the most well-known apps in the gaming industry. This video hosting service enables users to either submit the recorded video of their games or do a "live broadcast" of it. Regular updates are made to the game videos. People can connect with other players and share game tips on Twitch, which also functions as a social network.
It has a tonne of game-related stuff. You can explore videos by categories on this site that replaces YouTube. You can use it to sort videos by popularity or from high to low. PUBG, Free Fire, and other games with live gameplay are available. You can watch live gameplay for games like Minecraft, Free Fire, PUBG, GTA 5, and others on Twitch.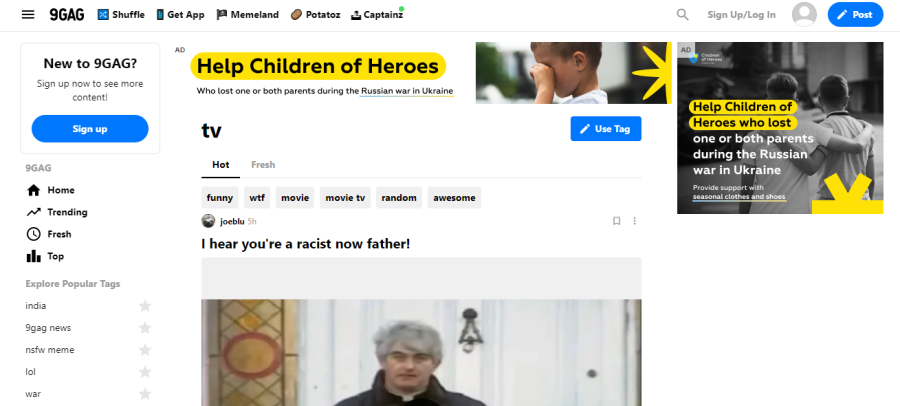 Everyone is aware that YouTube has funny videos, but what if you didn't have to look for it? After that, you can look for 9GAG TV as YouTube alternative app. This particular app is a go-to resource for anyone who enjoys social media or is looking for quick and humorous videos. Due to the abundance of GIFs, memes, and other amusing images that users may share with their friends, Facebook and Twitter users adore this platform.
Finding exactly what you're looking for is simple thanks to the content's categorization. The search for videos on 9GAG TV is incredibly easy and rapid. Additionally, it offers an endless stream of fascinating video material. It is among the top sites for watching offline videos. It offers a respectable user interface and permits users to publish their posts via social media.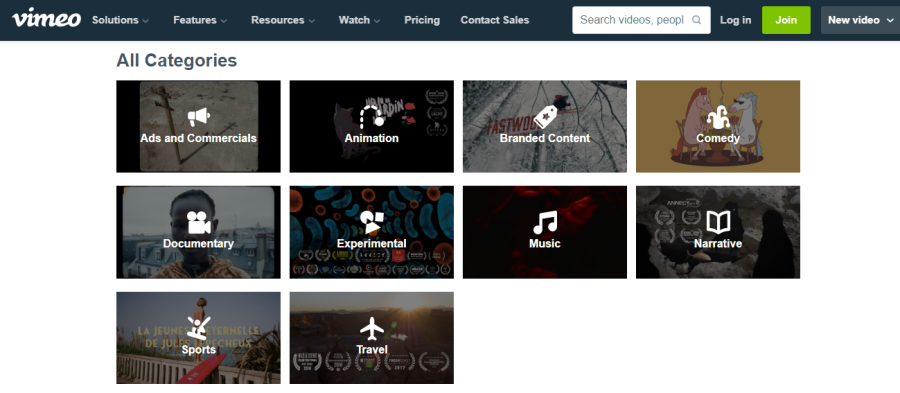 Mainly, Vimeo, is used by photographers and video content makers, musicians and advertising companies. It has a fantastic user interface and unquestionably outperforms YouTube with its high-quality videos (4K Ultra HD, to be exact), which might help content creators make some additional money. On Vimeo right now, there are more than 240 million active users.
A built-in community and the absence of ads on Vimeo allow users to comment, follow channels, and share videos on social media. One of the best websites for sharing videos is unquestionably Vimeo. The platform is quite simple to use. The best thing about Vimeo is that you can view movies without being interrupted because it is an ad-free site. If you are interested in cinematography, photography, creativity, etc., it offers a far better alternative than YouTube.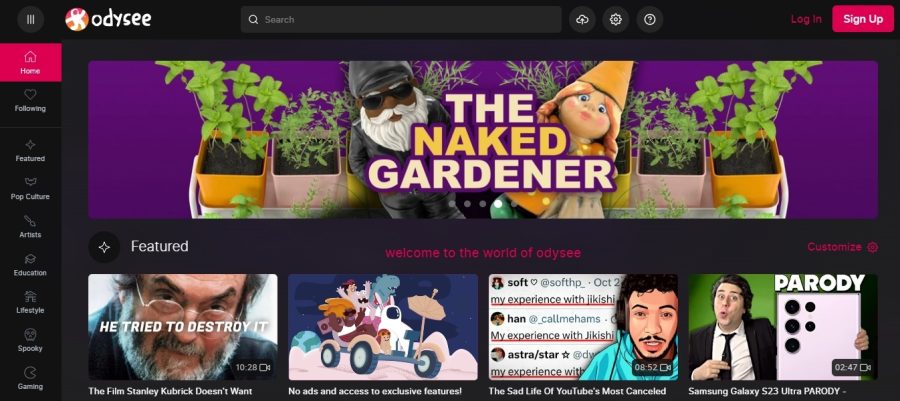 Another YouTube substitute, Odysee, encourages users to upload and engage with videos by using cryptocurrency and blockchain technology for distributed video storage. However, there are only a few users. But the site is also unusual—and cool for creators and viewers—in that it is both free to use and ad-free. When you watch and remark, LBRY, credit is instantly added to your wallet if you are sign in.
You can upload video files up to 4GB in size after you have enough credits. Limiting your video resolution to 720p, which is comparable to YouTube, is something the Odysee team advises. Additionally, viewers can give directly to creators on the platform even though it is free to use. Because of this, monetizing videos is rather simple, and many YouTubers. Use Odysee's alternative method as a supplemental source of income YouTube alternative app.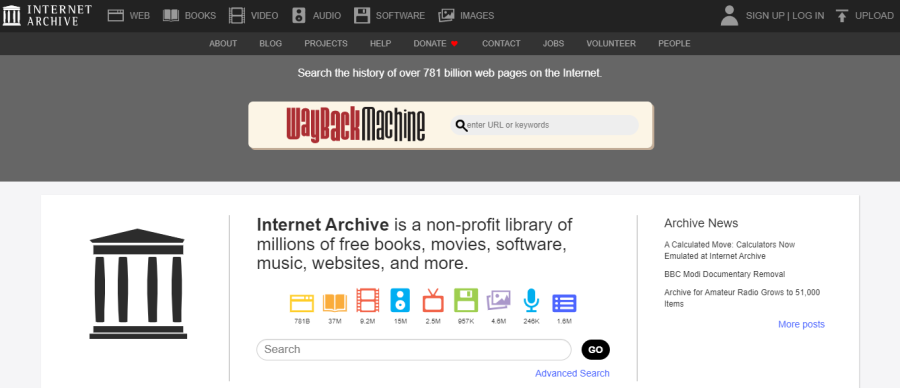 You have probably looked for those videos on YouTube if you enjoy reading, researching, or learning new things. You no longer have to rely just on YouTube, though. For people who are studying or desire to study, The Internet Archives Video Section is a fantastic YouTube substitute. In essence, it is a web-based library with all kinds of free media, including movies, music, software, and books.
It is accessible online just like any other physical library. The Internet Archive's extensive archive of historical material is one of its strongest features for video content. You can look for videos by year, language, subject, and topic. Your videos can also be upload. However, some of its best videos are older and obscure news items, TV shows, and movies that are often difficult to discover on other websites, even if it also includes some of the most recent content.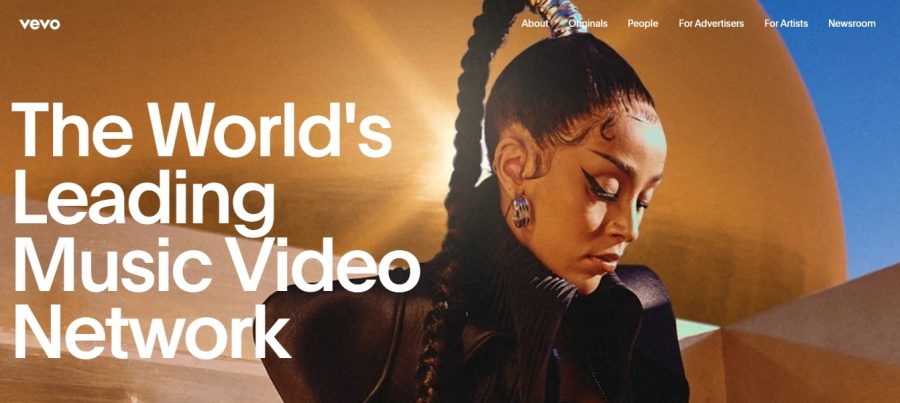 Check out Vevo if you enjoy watching and listening to music videos. Two record labels, Sony Music Entertainment and Universal Music Group, have a tonne of high-caliber music videos available on Vevo. Here, you can simply access the most recent hits as well as additional video clips that are organized by artists. It is among the greatest YouTube substitute applications.
You may also organize videos by artists using this feature. You can share it on any social media platform, leave comments, and follow channels. It provides original web shows in addition to music videos. It provides high-definition content for video producers. You can concentrate on music, artists, and viewers with Vevo. In your video previews, you can also control your comments.
Conclusion
Without a question, YouTube is a top-tier video-sharing website with a vast selection of available content. However, that does not imply that it is your sole choice for watching videos online. Check out the YouTube alternatives listed above to expand your selection of video formats. Variety is usually a good thing, after all.
Not all of the best videos on the internet can be find on apps like YouTube. The aforementioned options might show you advertisements, but they won't have too much other than what your profile will provide them. Why not browse TED if you need new concepts for a scientific project? Alternatively, if you enjoy obscure old movies, you might want to check out the Internet Archive.
Nevertheless, it's very hard to prevent websites that stream videos from utilizing tracking in some way. They all utilize cookies to gather data for marketing purposes or to gather aggregated data to "better their services." Nearly all of them will share your information in "special circumstances," such as to combat fraud or when required by law enforcement agencies. Some of them even share that data with their partners of apps like YouTube.




© Upviews 2022 All Rights Reserved.