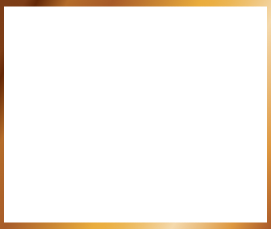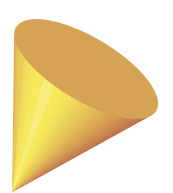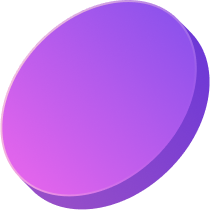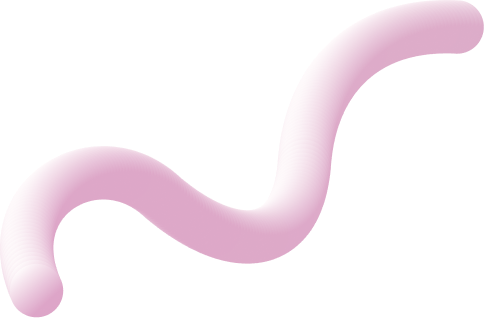 Privacy Policy
This Privacy Policy is meant to describe the different procedures and policies that we follow when it comes to the collection and usage of information of our clients. Here, you will know about your privacy rights and how you are protected by the law.
Our aim behind collecting and using your personal data is to optimize and improve the experience. By using our services, you are agreeing to our privacy policies when it comes to the collection of your information.
Interpretation and Definitions
Interpretation
The meanings of the words that have their initial letter capitalized have been defined under the condition that the definitions of these words will remain the same regardless of their usage viz. Singular or Plural.
Definitions
For this Privacy Policy:
Account - This refers to the unique account that is created on your behalf so that you can access and use our services.
Company (referred to as either "We", "The Company", "Our" or "Us" throughout this policy) - It refers to the company UpViews.
Cookies - Cookies are files that are stored on your device. These files contain certain information regarding You and are read by the browser you use to visit the site. We use Cookies to provide more optimized service to You as it stores your history when you are browsing our website.
Country - The country in this case refers to The USA.
Device - By device, we refer to any devices that you use to access the website. It can be your smartphone, PC, tablet etc
Personal Data - Personal Data refers to information related to any identifiable or identified individual. It is collected by us to optimize performance and deliver services.
Service - Service means the services provided by the website and refers to the website as well.
Service Provider - Service Provider refers to this company, any individual or any third-party company that uses legal means to process the data on behalf of the Company. The provider is employed by the company to facilitate its services or to assist in the analysis of how the service is used.
Third-party Social Media Service - By Third-party Social Media Service we refer to any platform or websites that You can visit and use the services by creating an account.
Usage Data refers to data collected automatically, either generated by the use of the Service or from the Service infrastructure itself (for example, the duration of a page visit).
Usage Data - This refers to any data or information that is generated and collected when You use the services on the website or the infrastructure of the service. One example of usage data can be the time spent on the website.
Website - Website refers to UpViews, you can access the website via https://upviews.com
You - This refers to any individual that is accessing the website or using the services offered. It can also refer to any legal entity that is accessing the website and its services on behalf of the individual.
Collecting and Using Your Personal Data
Types of Data Collected
Personal Data
While using Our Service, We may ask You to provide Us with certain personally identifiable information that can be used to contact or identify You. Personally, identifiable information may include, but is not limited to:
When you use the website, its services or its service infrastructure You may be asked by Us to provide some personal information and data so that we can identify you or contact you. Some of the personal data that we may collect from you include, but is not limited to:
First name and last name
Phone number
Email address
Usage Data
Usage Data
When You use our services or service infrastructure we automatically collect usage data.
The information that may be collected under usage data includes, but is not limited to IP address of your device, the type and version of the browser you use to visit our site, the pages You visit of our Service, the duration You spent browsing the pages, the time and date You visited the website and those pages, some diagnostic data and unique device identifiers.
When our website or Service is accessed by You via a mobile device, we may start collecting certain information automatically. This information or data may include, but is not limited to, the ID that uniquely identifies the mobile device, the type of the mobile device, the OS (operating system) on the mobile device, the unique identifiers for the device, the browser type used on the mobile device to access the website and other diagnostic data.
We may also collect data and information sent by your browser when You visit the website or access the Service via a mobile device.
Tracking Technologies and Cookies
Whenever you visit the website or use Our Service we use tracking technologies which include, but are not limited to, Cookies. This tracks Your activity on Our Service and collects and stores some information about the session.
Some of the tracking technologies we use include tags, scripts and beacons. This helps collect and track info so that we can analyze and improve Our Service.
We don't force the use of Cookies. When You visit Our Service You are completely within Your Rights to refuse all Cookies. Additionally, if You want You can often instruct Your browser to notify when a cookie is being sent by Us.
You can refuse to accept the Cookies sent by Us. This may lead to You not able to access or properly use some portions of the website or Our Service.
Cookies are tracking technologies we use on Our Service to make it more optimal for You. There are mainly two types of Cookies viz. "Persistent" and "Session" Cookies. When we send Persistent Cookies, those will stay on your device (Personal Computer, Mobile device etc.) even after you log off. When we send Session Cookies, they only stay on Your device as long as you are using the web browser. Once you close the browser, Session Cookies are deleted.
Both Persistent and Session Cookies are used by Us. Here are the purposes:
Necessary / Essential Cookies

Type: Session Cookies
Administered by: Us
Purpose: The Necessary or Essential Cookies are used by Us to ensure that You can use Our Service. This enables us to use our website and some of its features. It is useful for authentication purposes as well as can help detect fraudulent use of Your account. If you don't accept these Cookies many of the services You asked for cannot be offered. These Cookies are only used to enable You to use those services.

Cookies Policy / Notice Acceptance Cookie

Type: Persistent Cookies
Administered by: Us
Purpose: The purpose behind using Cookies Policy / Notice Acceptance Cookies is to collect information about whether You have accepted the use of Cookies administered by Us

Functionality Cookies

Type: Persistent Cookies
Administered by: Us
Purpose: Functionality Cookies help in optimizing the functionality of Our Service the next time you visit the website. These Cookies help Us in remembering Your selections and choices while using Our Service. This may include information about your language preferences or details of your login. When we have such information it helps us personalize Your experience whenever You visit the website and use Our Service.

If You want more information about the Cookies, their usage by Us and the choices You have regarding cookies you can check out the Cookies section of this Privacy Policy or the Cookies Policy.
Use of Your Personal Data
We may use your personal data or information for the following purposes:
Provision and Maintenance of Our Service - We collect your data to provide and maintain Our Service. This includes monitoring the usage of our services.

Managing Your Account - One of the uses of your personal data is to manage your account including Your registration as a User of the website and Our Service. Registered users have access to the various functionalities of Our Service. Once you are a registered user you will have access to them as well.

For performance of a contract - We use Your personal data for contracts. When you purchase or use any of Our Services or facilities it involves compliance and undertaking of a contract.

To contact You - Personal data is stored and used to facilitate communication between the Company and You. It helps Us contact You via telephone calls, SMS, email or other various similar forms of online or electronic communications. It can be push notifications on Your mobile device which can inform you of updates and other products, functionalities and contracts. This also includes security updates.

Providing Information to You - The Personal data we collect is used to help provide You with better services in terms of news, special offers and general info that may help you make some decisions and make better use of Our Service. We don't send this information if you have opted out of it.

Managing requests made by You - The data serves Us in helping manage any requests by You. We are strict about whom we share Your Personal Information with. Here are the situations in which we may share your personal information:

Sharing Data With Service Providers - Your personal data may be shared with service providers. This is done to analyze and monitor the usage of Our Service by You, to contact You.

For Business transfers - This situation will take place if the company is under negotiations of being sold completely or partially to another business or company. In this case, your personal data might be transferred to the said business or company.

With Affiliates - Your Information may get shared with Our affiliates. Those affiliates will honor this privacy policy in case they receive your information from us. Our parent company, subsidiaries, partners, joint ventures, and other companies that are with Us in common control fall under our affiliates.

With Business Partners - To offer You certain services, and products and to notify You of promotions we may share your personal information with Our business partners.

With other users - When your personal information is shared by You publicly, either directly or via any public interaction with others in any public area then that information may be viewed by all users and outside public distribution might take place. If there are interactions on Your behalf with other users or you register through any third-party Social Media service then Your information may be seen by Your contacts on the third-party social media service.
Retention of Your Personal Data
Your personal data will be collected and used by the company for the purposes mentioned so far. So, the retention of your personal data will be based on those purposes. Your data will no longer be retained if it is deemed unnecessary for the purposes that have been set out in this Privacy Policy. Your data may be retained beyond that if it is deemed necessary in compliance with our legal obligations, disputes and resolutions along with the enforcement of our legal policies and agreements.
The Company often retains Usage Data for the purposes of internal analysis. The retention of usage data is generally for a shorter duration. This duration is subject to increase in case this data is needed to improve the functionality of Our Service or to strengthen the security. We may also retain the data longer if we are legally obligated to do so.
Transfer of Your Personal Data
The Company has operating offices and other places where the data it collects is processed. This includes your information and personal data we collected under the situations mentioned in this privacy policy. Thus, your information including your personal data is often transferred to and maintained on different devices and computers in locations which may be located outside Your state, province, government jurisdiction, or country. The data protection law will differ based on the location and may be different from the laws in Your jurisdiction.
When You consent to this Privacy Policy and if You submit such information after the consent then you agree to the transfer of Your data as mentioned.
Your data will be treated with utmost respect and security by the company. We will take all steps that are necessary to ensure the security of Your data following this privacy policy. There will be no transfer of Your data unless there is adequate security involved to safeguard Your information.
Disclosure of Your Personal Data
Business Transactions
If there is any kind of merger, acquisition or asset sale that the Company is involved in there may be the transfer of Your Personal Data. You will be notified of the transfer before Your Personal Data falls under a different Privacy Policy.
Law enforcement
Your Personal Data and Information may be disclosed by the company if required to do so by law or via a request by any public authority like a government agency or court.
Other legal requirements
Your Personal Data may be disclosed by the company in good faith belief if it is necessary for such action mainly in the following cases:
We need to comply with legal obligations.
We have to defend and protect the rights of Our Service.
If there is a possibility of wrongdoing when it comes to the Service we might retain the data for the prevention or investigation of such an occurrence.
Protection of the safety of You the user of Our Service or the Public.
If it is needed for protection against legal liabilities.
Security of Your Personal Data
We cannot guarantee the absolute security of Your Data because no means of data storage and transmission over the internet is 100% secure. But we highly care about the security of your data and we comply with all the acceptable and standard means of security to protect Your Personal Data.
Your California Privacy Rights (California's Shine the Light law)
Under California Civil Code Section 1798 (California's Shine the Light law), California residents with an established business relationship with us can request information once a year about sharing their Personal Data with third parties for the third parties' direct marketing purposes.
You can request more information from us under the California Shine the Light Law. You have to be a California resident for that and you can contact Us using the information you will find in the Contact Us section.
California Privacy Rights for Minor Users (California Business and Professions Code Section 22581)
California Business and Professions Code section 22581 allows California residents under the age of 18 who are registered users of online sites, services or applications to request and obtain the removal of content or information they have publicly posted.
To request the removal of such data, and if you are a California resident, You can contact Us using the contact information provided below and include the email address associated with Your account.
When you request the removal of content or information or personal data posted online we do not guarantee complete or comprehensive removal of those and in certain circumstances law may not permit or require said removal.
Links to Other Websites
You may find that there are links to other websites that Our Service may contain. These websites may not be operated by Us. If you click on such a third-party link you will be directed to that website. Before proceeding with any activities we strongly suggest you go through the privacy policy of the site You visit
We assume no responsibility nor do we have control over third-party sites or services and their content, practices or privacy policies.
Changes to this Privacy Policy
Our privacy policy may change occasionally in the future. In such scenarios, You will be informed by us of the New Privacy Policy on this page.
You will either be informed of the change via email and/or there will be a notice on the Website. All this will be before the new Privacy Policy becomes effective.
The new Privacy Policy will come into effect when the changes are updated on this page. Thus, we request you review this page periodically.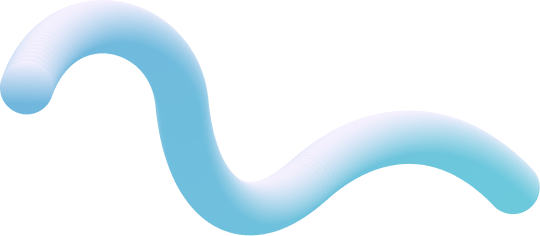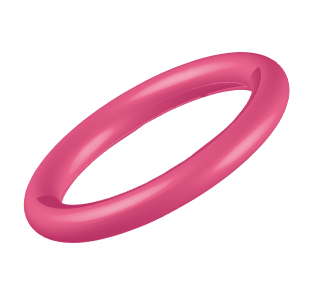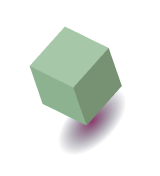 Have questions? We have answers. Get in touch any time.
Have a question or want to learn more? Drop us a line and will get right back to you!
1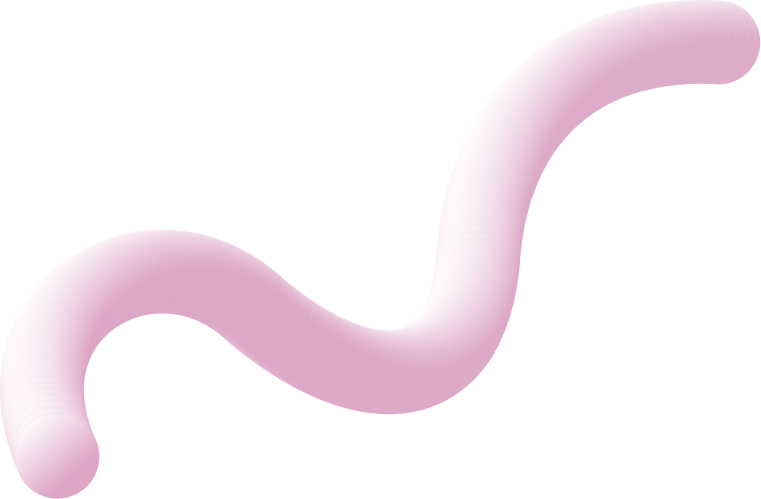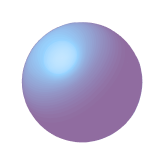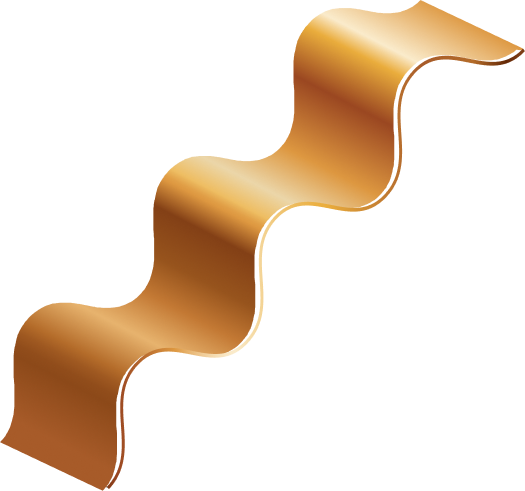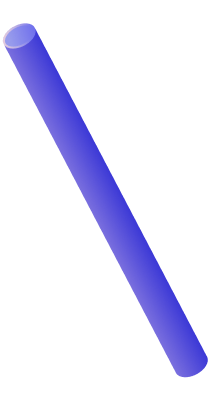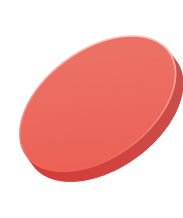 © Upviews 2023 All Rights Reserved.