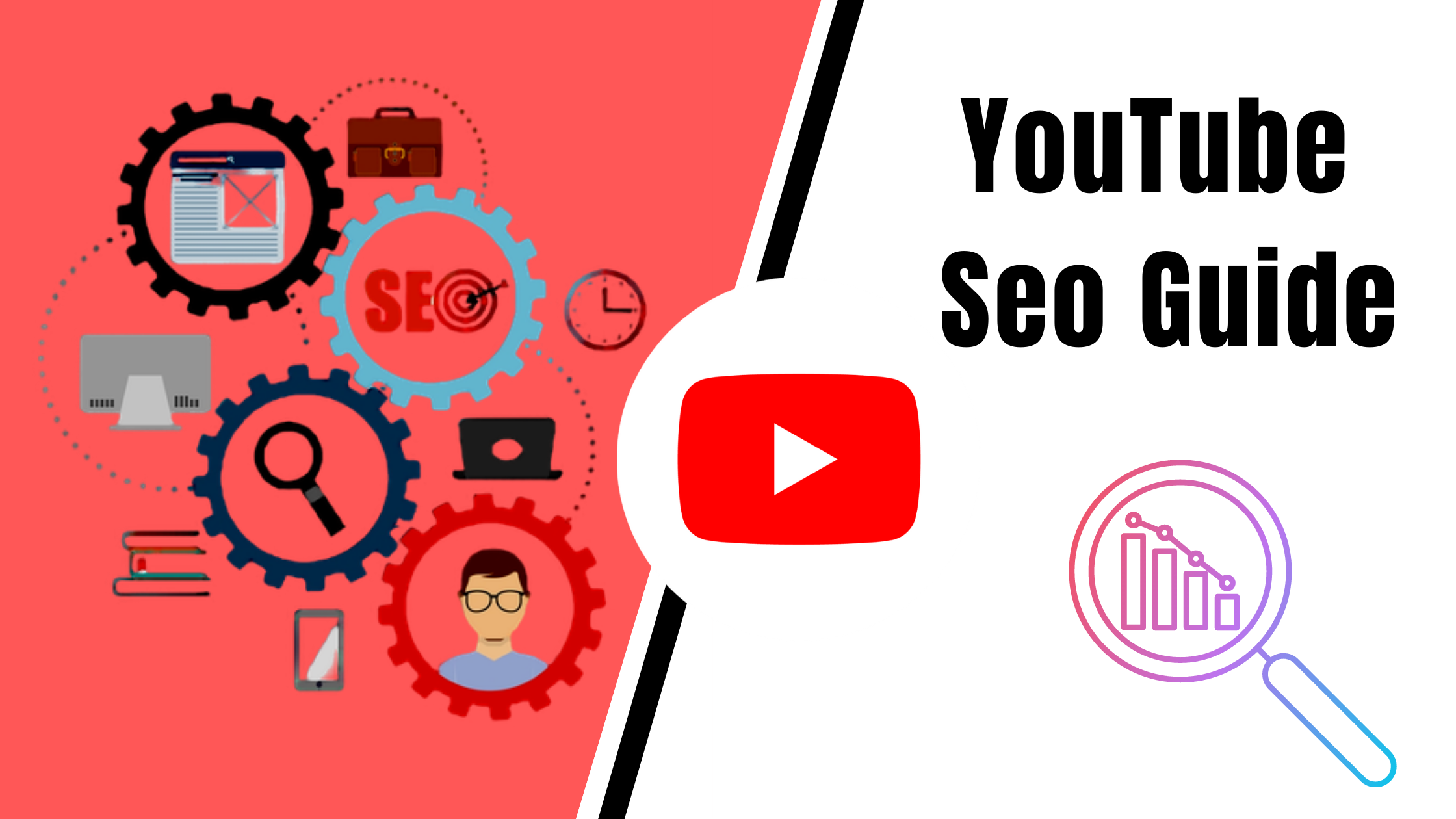 We believe that since you are reading this article, you already know what YouTube SEO is. However, many people fail to recognize different relationships within the YouTube algorithm. YouTube search engine optimization also covers design, programming, content production, and much more. 
Hence, It is important to understand the relationships of your channel with other sites. Also, you have to understand the integrated world of social media. In this YouTube SCO Guide, we will try to cover everything you will need to know. However, the algorithm changes very often.
Thus, we recommend that you keep yourself updated after finishing this article as well. However, the points we cover here will always remain foundational. If you read them thoroughly, you will get the best possible start, ahead of your peers. 
Keyword Research 
Keywords are essential for two things. First, they will determine your ranking through YouTube SEO. Second, they will also determine whether your video shows up on Google results. Keywords are related to videos, subject, index, and content as well as the audience.
However, there are certain fields where keywords have to be added. For instance, title, text, and description are primary SEO Youtube factors. Here are a few places where you will be able to find the best keywords- 
YouTube search bar autocomplete gives keywords as well as key phrases. 
Second, you can type your niche on Google and find keywords right at the bottom. 
Thirdly, you can go to the highest-ranking video and find the keywords they used. 
Look up meta keywords by going to the source page. This can be done by the simple shortcut Ctrl+F. 
However, as you keep reading on, you will find that keywords are basically in every part of YouTube SEO. Hence, here are three points you need to understand to further enhance performance. 
You will have to learn keyword mapping. This means you will match your keywords to different content pages on YouTube and outside. You will have to learn to make charts and spreadsheets. Further, this has to be done every month. It also includes things like the current ranking of top videos within your niche and the keywords they relate to. 
You will have to find your perfect research tool. There are some amazing keyword research tools. For instance, Keyword Keg, VidIQ, SEMRush Keyword Magic, and Tube Buddy. 
You need to find the search intent of your audience. Some people look at your video for awareness. Others look at it for entertainment. Further, some will look at your video to decide on technical information. The last one means highly specific videos and not a broad coverage.  
Ranking Factors 
SEO for YouTube depends on ranking factors. Firstly, YouTube has two critical algorithms. First, there is the recommendation algorithm. This determines if your video will show on the YouTube homepage and other people's suggestions. Secondly, there's the search algorithm.
Simply put, this determines where your video ranks in search results of a particular title. If your keywords are on point, then what the user is searching for should match your title. Hence, do focus back on the first point. 
Other than the first point, you also need to focus on the following things- 
You have to increase likes, subscribers, comments, watch time, etc. 
You need to give signals to YouTube that your video is produced with high-quality software and techniques. Thus, focus on the subject expertise, trustworthiness, and authoritativeness of your content. 
This includes finding your target audience and creating content specifically for them. YouTube relies a lot on building a community. Hence, this is one of the best YouTube SEO tips that we are discussing next. 
Target Audience 
You might think that finding a target audience has nothing to do with YouTube SEO. However, since keywords are most important, this makes your audience even more important. If a person does not know their target audience, they will never find the right keywords. Hence, your foundation will be the weakest among your competitors. Here are a few ways to find the perfect target audience. 
This means creating the perfect audience profile. You will have to research your audience on Instagram, Facebook, Google, etc. Put in more work and go to Pinterest, Tumblr, Reddit, and forums where discussions take place. 
Learn from Older YouTubers
Do not take better Youtubers as competition all the time. It is best to collaborate with them and ask for their guidance. You might end up getting some of their secrets that they are not even willing to give. If you have great parlay. 
After basic research, you will have to detail your audience profiling. Hence, you will have to separate your audience based on interest, subculture, etc. If you are a business account, you will also consider purchase intention. You will find an audience that wants information. Further, you will find an audience that wants solutions, and so on.  
Information will get overwhelming, Hence, you will have to revise everything you have learned and refine it. For this, we recommend looking at your YouTube analytics. Also, combine different strategies and check which one has worked best. Also, update your profile target audience time and again. 
Optimization 
We know that this is the part that you all have been waiting for. However, it was important to mention the above 3 points, since they lay the foundation. SEO for YouTube branches off into perfect optimization. Let's break it down- 
First, keyword research itself will help you make your perfect title. Other than this, long titles perform worse than concise titles.  
Keywords come into play once more, so always go back to point 1. Second, tags can only be up to 120 characters. Hence, 6 to 8 words are all you will get. More than this even confuses the algorithm and reduces your ranking. 
Many amateurs upload videos on YouTube with the name used on their computers. However, your video has to be uploaded on YouTube with a descriptive name that contains the most important keyword. 
The above optimization factors as well as the ones we will mention below can be refined further. head to YouTube Analytics and keep a close watch on indicators. For instance, watch time, impressions, CTR, card CTR, traffic sources, unique viewers, and subscriber growth. 
Firstly, Your description has to be very engaging. You get 5000 characters to achieve this. Secondly, it has to be persuasive. Only the initial portion will appear in search results, so keep the first sentence very tactical. Naturally, you will include important keywords here.
The best part is, that you can include multiple keywords along with a call to action. However, if you have more than 15 hashtags, YouTube will ignore all of them. 
Video Length 
Video length is important among YouTube SEO guide tips. Recently, sites have started to recommend longer-length videos. However, there is no perfect length and you will have to personalize your own. This will need you to change the lengths of videos time and again. Here is the guide to the perfect video length and how you will find yours- 
Simply go to YouTube first. Second, perform a search based on your title or keyword. 
Next, you have to note down the length of the best four or five videos. 
There are best video length time calculators. You can put these estimates into these calculators and you will find the average length that will suit your niche. 
Next, we need to analyze the average view duration of your videos. This will take another 4-5 points. 
First, you need to be a member of YouTube studio to access YouTube analytics. 
Within YouTube Analytics you will get sections. For instance, watch time, channel views, revenue, subscribers, etc. 
Under the see more section you will go to subscription source. This will give you a graph of views that are divided per subscribers and non-subscribers. 
We recommend setting the timeline for a month to get a month's worth of data. If you Scroll down now, you will see your videos' average view duration. 
The average view duration shows that your audience is interested in your content for about 3 minutes, less, or more. Hence, it will be best to stick to it for the time being. 
Most Important Metrics to Track 
This subheading will be very short. We will give you about 21 YouTube ranking factors that are most important. Hence, working on these, refining these, and tracking these again and again will be best for your channel. These are written in order of their importance to video ranking on YouTube 
The number of video views. 
Your subscribers. 
Likes. 
Comments. 
The number of channel views. 
The number of domains linked or embedded. 
Positive ratings. 
Best match keywords within descriptions. 
Best match keywords in the title 
Watch time. 
Dislikes. 
Average views in a day. 
Time passed since publishing the video. 
Exact match keywords in the title. 
Video duration. 
Channel keyword and tag lengths. 
Word count of video keyword tags. 
Keyword Density in Description 
Length of the video description. 
Length of video tags. 
The number of videos on your channel. 
Conclusion:
The six points above are the best start for anyone who does not know much about YouTube search engine optimization. Factually, even people who think that they know YouTube, often ignore the points we have written above. Hence, do give it a reach, recommended it to your friends, and do leave us your comment below.




© Upviews 2022 All Rights Reserved.