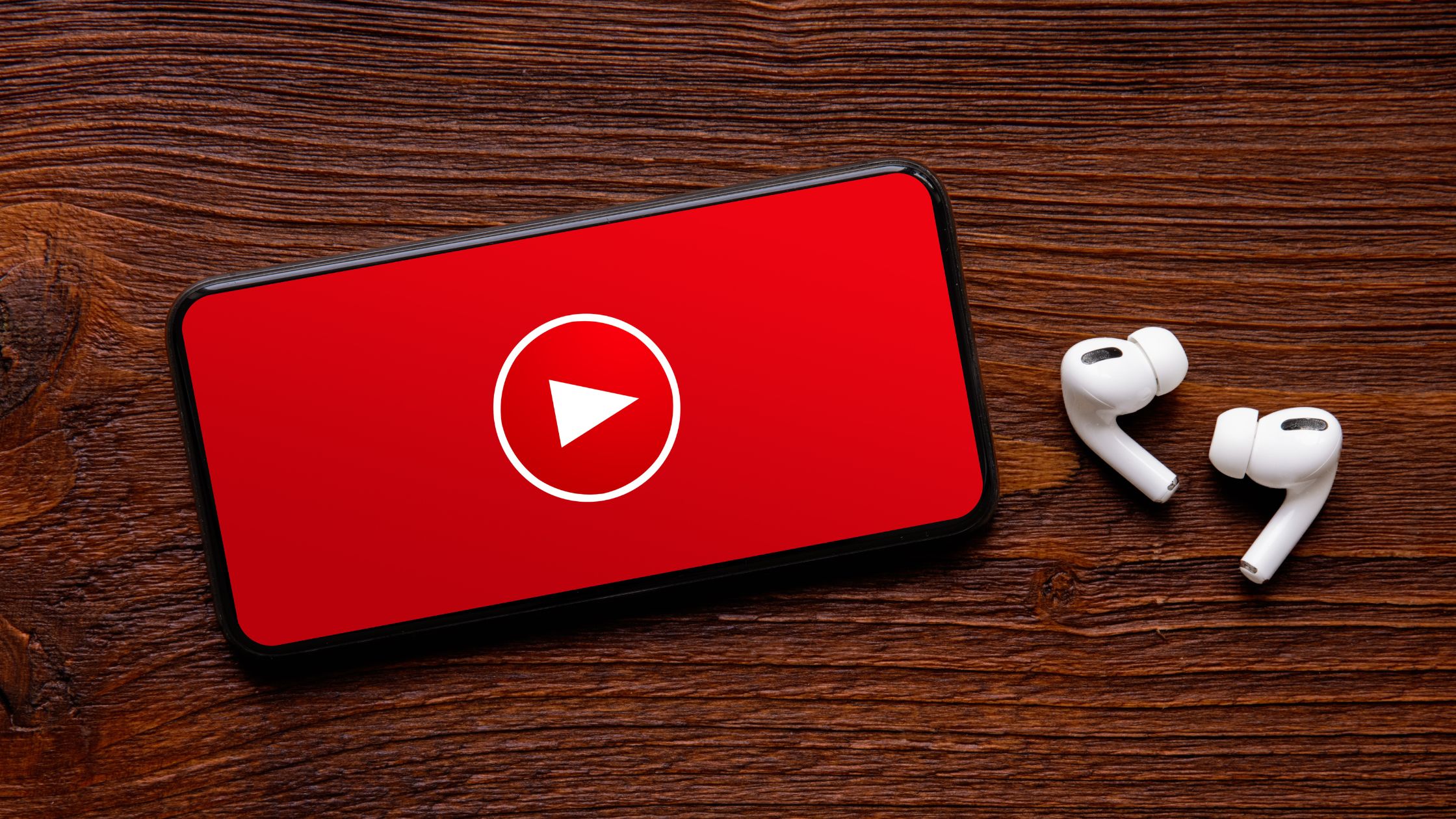 How to Create & Manage a Playlist on YouTube
Hey there, music lover! Are you a fan of YouTube and spend hours on end watching videos? If you are, you'll know that sometimes it can be a hassle to look for your favorite tunes or videos among the plethora of content available on the platform. That's where a playlist on YouTube comes in handy. In this guide, we'll walk you through the process of creating your very own playlist on YouTube, step-by-step. But before we dive into the details, let's first understand what a youtube playlist is.
What's a Youtube playlist and what makes it important?
YouTube playlists are like your personal mixtapes, where you can curate and organize videos that you love or want to watch later. They are a great way to keep track of your favorite videos, discover new content, and share your interests with others. But wait, there's more! Creating a playlist on YouTube comes with a bunch of benefits too.
Playlists allow you to organize your favorite videos into one neat package that you can access with ease. This saves you the time and effort of having to search for individual videos each time you want to watch them. Plus, playlists allow you to curate your personalized collections, tailor-made to your specific tastes and moods. And don't just take our word for it, the benefits of making a music playlist on YouTube go beyond convenience.
It's also a fantastic way to share your favorite music with others, discover new artists, and even promote your own content to a broader audience. So, whether you're looking for how to create a playlist for yourself or to showcase your musical talents to the world, we've got you covered. Let's get started! Are you ready to create your own YouTube playlist? Let's get started!
How to make a playlist on YouTube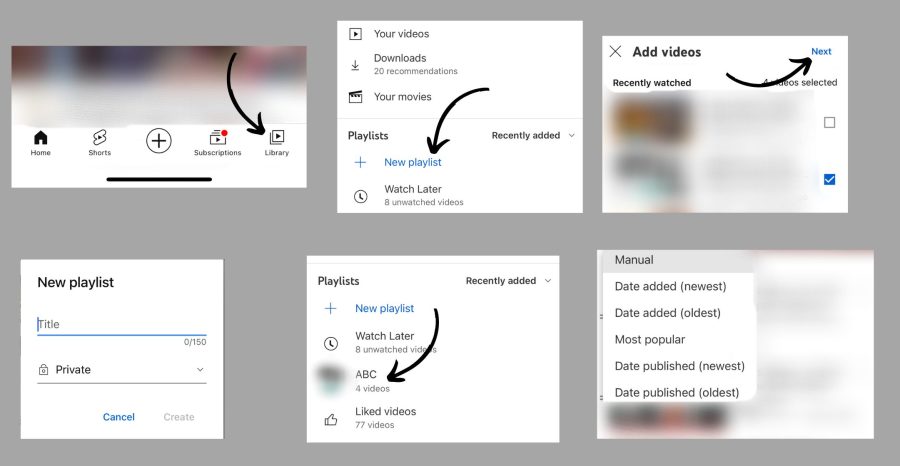 Step 1: Determine the Channel Where You Want to Host the Playlist
First things first, you need to determine which channel you want to host your playlist on. You can either create a new channel or use an existing one. Just make sure that it's the channel you want to use for your playlist.
Step 2: Access the library in the bottom right corner
Next, you need to access your youtube library. You can do this by clicking on the library option in the button right corner of your home page youtube.
Step 3: In the  "Playlists" section you will find an option for "New playlist" 
All your playlists will be listed in the playlist section if you have created any.
Step 4: Click the "New Playlist" Button
To create a new playlist, click the "New playlist" button. It's a big blue button on the right side of the screen.
Step 5: Start Adding Videos to the Playlist
Now it's time to add some videos to your playlist! You can do this by checking the video you want to add.
Step 6: Name the Playlist and Select Privacy Settings
Give your playlist a name and select the privacy settings. You can choose to make it public, unlisted, or private. If you make it private, only you will be able to see it.
Step 7: Organize the Videos in the Playlist
Finally, organize the videos in the playlist to your liking. You can drag and drop videos to reorder them or use the "Sort by" option to sort them by title, date added, or most popular. Congratulations! You just created your own YouTube playlist. Now you can enjoy all your favorite videos in one place.
So, you've created a playlist on YouTube and now you want to make some changes to it. Maybe you want to add more videos, remove some old ones, or just give it a new name. Whatever the reason, editing a playlist is a simple process.
Here's how to do it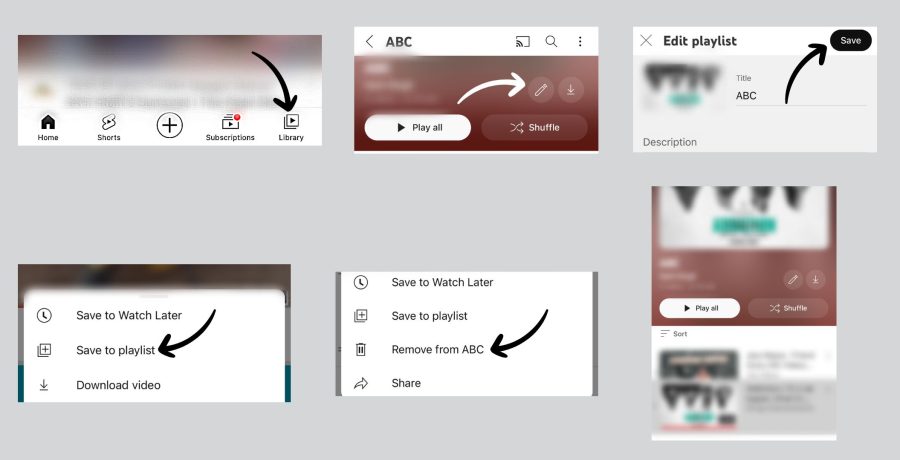 Step 1:
Access the playlist from the playlist section of your youtube Library. Just like when you created it, you'll need to navigate to the channel where your playlist is hosted and open up the video manager.
Step 2:
Click the "Edit" button on the playlist. Once you've found your playlist, you'll see an "Edit" button below its title. Click on it to access the editing options.
Step 3:
Change the playlist's title, description, or privacy settings. This is where you can make any changes to the basic information of your playlist. Update the title, add or edit the description, or adjust the privacy settings to your liking.
Step 4:
Add or remove videos from the playlist. Search for the videos you want to include, click on the three dots of the video you want to add and click "add to playlist" and select the playlist you want to add the video into.
Step 5:
To remove videos, click on the three-dot menu next to the video and select "Remove from playlist".
Step 6:
Reorder videos in the playlist. If you want to change the order of the videos, simply drag and drop them into the new position. You can also use the "Play all" button to listen to your playlist in its new order. That's it! With just a few clicks, you can easily edit your YouTube playlist to keep it fresh and relevant.
Last Impression
To recap, creating a playlist on YouTube is an easy and useful way to organize your videos and make them more accessible to your audience. In addition to organizing your videos, playlists can also be a powerful branding and marketing tool.
By grouping together related videos in a playlist, you can create a cohesive narrative that tells a story about your brand or product. You can also use playlists to showcase your expertise in a particular topic, share customer testimonials, or provide a how-to guide.
Here are some additional tips on maximizing the use of playlists for marketing and branding purposes:
Keep your playlists focused on a specific theme or topic to make them more appealing to your audience.
Use eye-catching thumbnails and titles to entice viewers to watch the videos in your playlists.
Include a mix of your own videos and related videos from other creators to keep your playlists fresh and interesting.
Promote your playlists on your social media website, channels, and email marketing campaigns to increase their visibility and reach.
Conclusion:
In conclusion, creating and editing playlists on YouTube is a great way to organize and promote your channel, and it can help you build a stronger brand and connect with your audience in a more meaningful way. With these tips, you can take your playlists to the next level and make the most out of this powerful tool.
So don't hesitate to start creating playlists and explore the many benefits it offers. With a little creativity and effort, you can build a valuable resource for your audience and take your YouTube presence to the next level. Happy playlisting!




© Upviews 2022 All Rights Reserved.