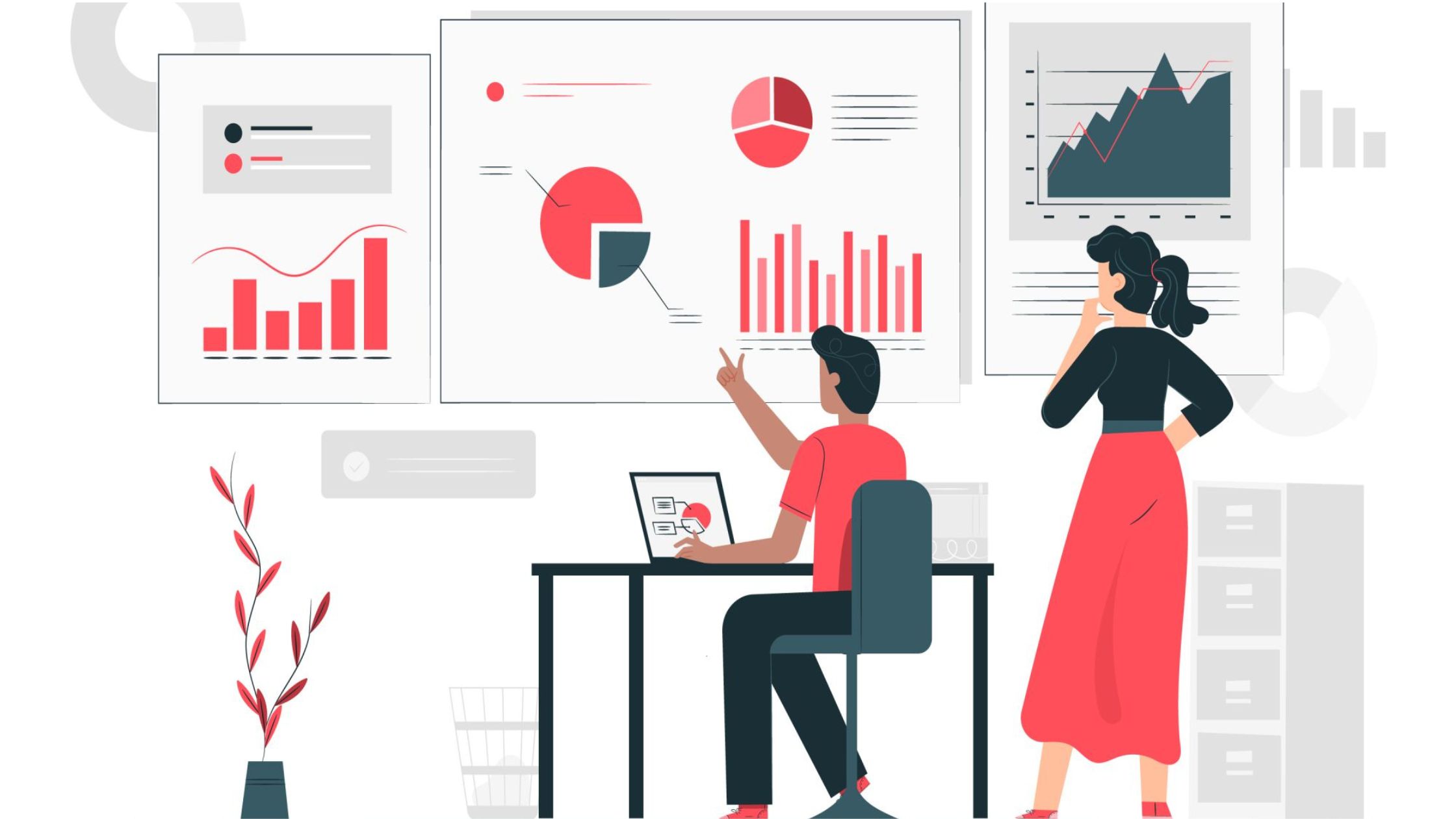 YouTube Statistics that Every One Should Know in 2023
YouTube is one of the most popular websites globally, with over 2 billion monthly active users. It was founded by three former PayPal employees Chad Hurley, Steve Chen, and Jawed Karim in February 2005 and has since become a major online destination for watching videos, listening to music, gaming, and more. Its popularity can be attributed to the wide variety of content available: everything from short videos to long-form television series is available on YouTube. The website's easy-to-use interface also makes it easy to find interesting content quickly and easily.
In 2020, YouTube crossed the milestone of 2 billion active users which means that almost a quarter of all internet users actively use the platform every month. As such, it represents an enormous opportunity for people looking to create, promote and monetize their content. With the number of users growing every day, it's important to stay up-to-date on YouTube Statistics so you can get the most out of your efforts. So, what kind of YouTube Statistics should you be aware of? Here are some of the key YouTube Statistics that everyone who uses YouTube should keep an eye on:
YouTube User Statistics: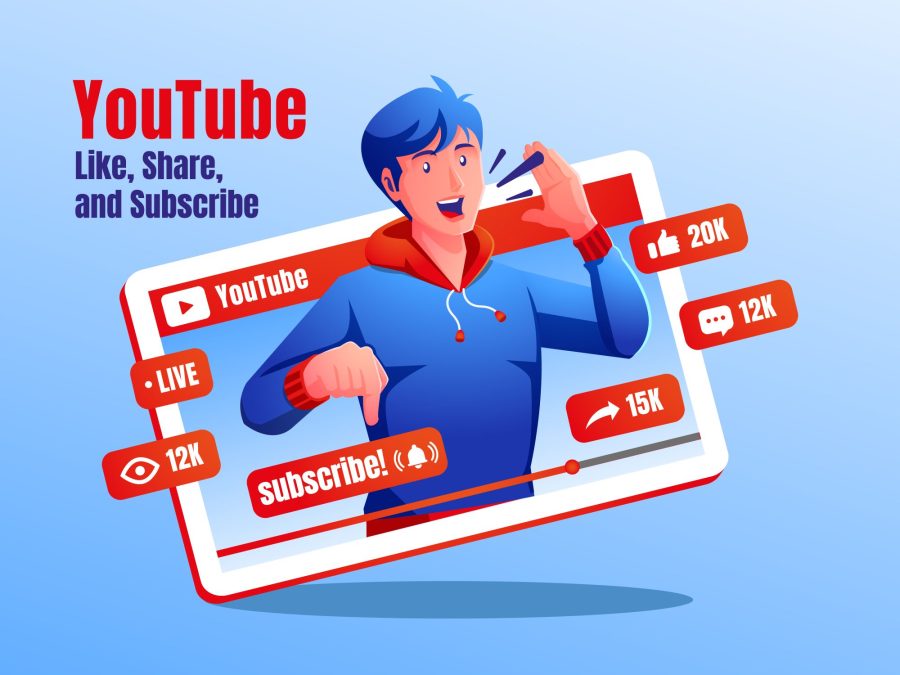 YouTube is visited by a staggering 2 billion people each month, making up nearly one-fourth of the total world population. With such an extensive and diverse user base, it's safe to say that your business will be able to reach its desired target audiences on this powerful platform.
India is the home to the largest YouTube audience in the world, with over 467 million active users. In 2016, high-speed internet access was made available across India and the response has been extraordinary.
The rapid adoption of this technology has enabled Indian YouTube stars such as T-Series to become some of the most subscribed YouTubers on the platform – a true testament to how far India's internet usage has flourished over that time.
Of YouTube's top 250 channels, over two-thirds of the content (66%) is created in English – more than double that of Spanish (15%), and Portuguese (7%).
YouTube is incredibly popular with internet users across all age groups, as 77% of people aged 15-35 are utilizing it along with 73% of 36-45-year-olds, 70% of 46-55 years olds and 67% of those 56 and up.
It's not surprising that Gen-Z is drawn to YouTube, after growing up with the network and its prominent content creators like Emma Chamberlain and David Dobrik. Not only does it provide entertainment but also serves as an invaluable learning resource for this generation according to recent research.
An intriguing shift has occurred in recent years, as the percentage of female-identifying YouTube users over 18 grew from 44% to 46.1%. This could indicate that we are likely to observe a surge of women creating and engaging with content on the platform soon.
Comparatively, male-identifying YouTube users have slightly declined from 56% two years ago to 53.9%, indicating this upward trend for females is only set to continue!
According to a Nielsen study commissioned by Google, YouTube users are significantly more likely to have completed a college education than the general population.
A staggering 14.3 billion visits occur on this site every month, far more than any other platform including Facebook, Wikipedia, Amazon, and Instagram combined! Popularity looks good on them.
People seem to be so enchanted by the platform that they often visit it multiple times a day, according to Statista. It's no wonder why 92% of Americans report using the website every week – and 98%, at least monthly!
It's no surprise that only 1% of YouTube viewers aged 16-64 are exclusive to the platform. Therefore, it is essential to recognize that your fans likely follow you on other social media sites such as Facebook, Instagram, or TikTok and don't repeat content or cross-post.
YouTube Video Statistics: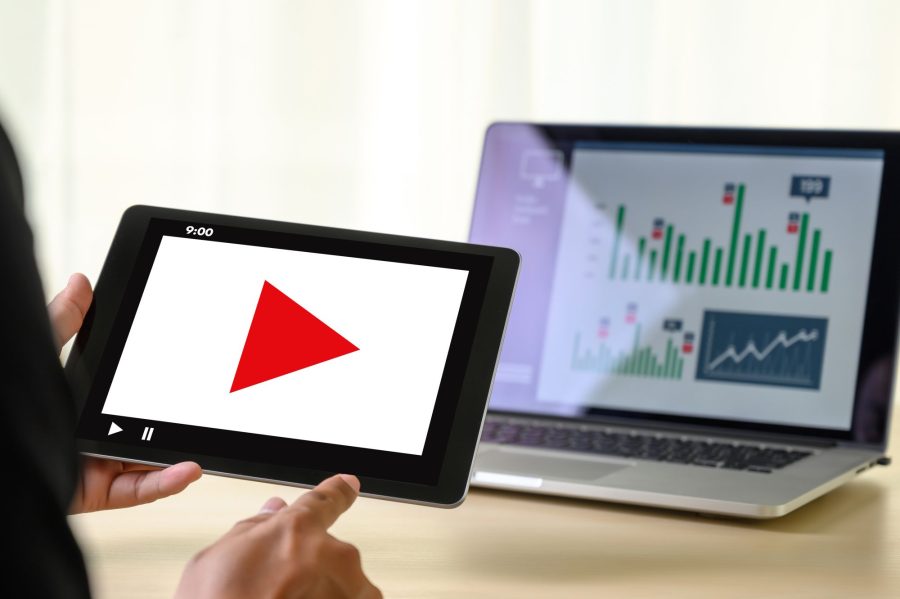 In November 2017, YouTube Stories was introduced as the platform's answer to ephemeral content. Currently, an impressive 22% of marketers have already leveraged this feature into their strategies and experienced remarkable results!
YouTube Stories give you seven days of visibility, in contrast to Instagram and Facebook which only provide 24 hours. If you're looking to sample this feature at its best, use it as an advertisement for newly added content! Your followers will gain a preview of what they can expect from your latest video, allowing them to decide if they'd like more.
All parents can likely relate to this one — a YouTube sensation that rapidly rose to fame in 2016 and soared its way up the list of most watched videos ever. With more than 12 billion views as of February 2023, it's clear why this video has captivated worldwide attention!
YouTube has an expansive user base, but that's not all – those users are highly engaged too! On average, more than 1 billion hours of video content are watched each day.
When you combine the perfect video content strategy with optimizations like YouTube descriptions, any brand can find success on this platform. To ensure your marketing endeavors are fruitful, it is imperative to grasp how people utilize the website for your goals to be achieved.
Since its launch in 2021, YouTube Shorts has become a rapidly growing platform. It now boasts 1.5 billion monthly active users and generates an astonishing 30 billion views daily!
YouTube Channel Statistics:
T-series, a renowned Indian music label, has taken the YouTube world by storm and is now the channel with the most subscribers worldwide – 217 million! Although PewDiePie stands out as the individual YouTuber who enjoys more followers than any other at 111 million users.
SET India holds its own in the entertainment category boasting an impressive 133 million subscribers. And last but not least, Blackpink's k-pop girls group takes home gold for being the most followed among all music artist channels with 74.2 million fans on board!
As of 2023, Mr. Beast has been crowned the highest-earning YouTuber with 54 million earned in 2020 alone! Last year, Ryan Kaji – who had previously made a name for himself through his channel 'Ryan's World (formerly known as Ryan's ToysReview) – landed on top of all earners at 29.5 million dollars, thanks to help from his parents. Although he still tops out among some of YouTube's most lucrative stars just one year later, 2021 saw him drop to the 7th overall position.
Proving that extravagant spending is profitable, Mr. Beast topped the list of highest earners with an impressive $54 million in revenue. Closely trailing behind was Jake Paul bringing in roughly $45 million, followed by Markiplier (Mark Fischbach) who earned a modest but noteworthy sum of $38 million.
With a varied demographic range and the ability to publish engaging video content in various languages, you can create an effective international marketing strategy.
With over 500 hours of video being uploaded to YouTube each minute, it can be easy to get lost in the crowd. To make sure your videos stand out from the noise and are seen by viewers, you need a sound strategy. When creating your video content, make sure to think ahead and plan a powerful focus keyword.
Your title and description should be carefully crafted for maximum search optimization, plus don't forget about the power of incorporating hashtags into your videos – this will help signal what topics are relevant to your video.
YouTube Music Statistics:
In 2019, the International Federation for Phonographic Industries (IFPI) reported that on-demand video streaming accounted for a whopping 47% of global music streaming.
Premium audio streaming represented 37%, while free audio streams made up only 15%. That's a huge difference compared to the 2017 IFPI report when free audio streaming accounted for 36% of worldwide music streaming.
In April 2020, Google announced that there were over 20 million tracks available on its streaming service YouTube Music. This is a significant jump from the two million songs available when it was first launched in 2015. The company also reported that over 60 countries are using the platform worldwide, with more than 50% of users being outside of the US and Europe.
In 2019, IFPI's Global Music Report found that streaming now accounts for 70% of global recorded music revenue – up from 55% in 2017. This means that streaming services like Spotify, Apple Music, and YouTube Music have become increasingly important for musicians looking to monetize their work.
Revenues from physical formats like CDs and vinyl still account for 25%, while digital downloads make up just 5% of global music industry revenue.
In 2019, IFPI reported that YouTube Music was the second-most popular subscription streaming service around the world – behind only Spotify. It's estimated that there are now over 20 million monthly active users on YouTube Music, with a majority coming from outside of the US and Europe.
The platform is also particularly popular among younger audience's ages 16 to 24, who prefer its vast selection and ease of access compared to other streaming services.
In April 2020, Google announced that more than 60 percent of all YouTube streams come from mobile devices. This is a huge jump from 2017, when only 45 percent of YouTube listens came from phones and tablets.
The company credits this increase to its new "YouTube Premium" subscription service, which allows users to stream music ad-free and offline on their phones.
YouTube View Statistics:
Although YouTube may not come to mind when you think of social media. It still provides users with the opportunity to connect through videos and comments. As far as active users go, YouTube is second only to Facebook. Thus, making it one of the most popular platforms today!
It's no secret that YouTube is the go-to site for long-form video content. A fact evidenced by its incredible growth over the past six years. In 2014, 500 hours of videos were uploaded every minute – but today?
That number has risen to 700! From this data, it becomes clear that the viewership of multimedia on YouTube continues to increase exponentially.
In 2014, YouTube introduced Music Key as a way to bring ad-free content to its users. Especially for those who wanted uninterrupted listening and watching experiences. One year later in October 2015, the streaming giant launched YouTube Red.
This allowed customers to access videos without ads by paying for them. After a name-change in 2018 to YouTube Premium, this service has seen immense success. With 23.6 million subscribers now relishing their favorite music and video content without any ads!
YouTube is a fantastic platform for extended video formats. Yet YouTube Statistics indicate that videos should be limited to 10 minutes in length. This way, you are not at risk of viewers becoming prematurely bored or disengaged due to lengthy content. Nonetheless, it's always smart to experiment and find out what works best with your target audience.
This means that pre-roll skippable video ads are highly effective at drawing attention from viewers and driving action. Pre-roll skippable video ads are typically short videos (15–30 seconds) that appear before a YouTube video.
There can use to promote a product, service, or brand. They often feature creative visuals with soundtracks to catch the viewer's attention quickly.
Conclusion
In conclusion, YouTube Music has become a major player in the music streaming space. From its impressive monthly active user base to mobile dominance. From the popularity of YouTube Premium to optimal video duration. This platform continues to be an important source of revenue for musicians around the world.
More people flock to YouTube for their audio and visual entertainment needs. Musicians need to stay ahead of the curve by taking advantage of all that YouTube Music has to offer. By properly utilizing this platform's features, artists can create unique content experiences. Especially for their fans while boosting viewership and monetizing their art. Ultimately, with a little bit of creativity and dedication, any musician can make full use of all that YouTube Music. Thus ensuring success both on and off the screen.
With its ability to reach a global audience in seconds, YouTube Music is here to stay. Taking advantage of its advantages can open up new opportunities for musicians. Especially those seeking to build their fan base, engage with listeners, and monetize their art. For those looking to make a name for themselves as an artist, YouTube Music is the ideal platform!




© Upviews 2022 All Rights Reserved.