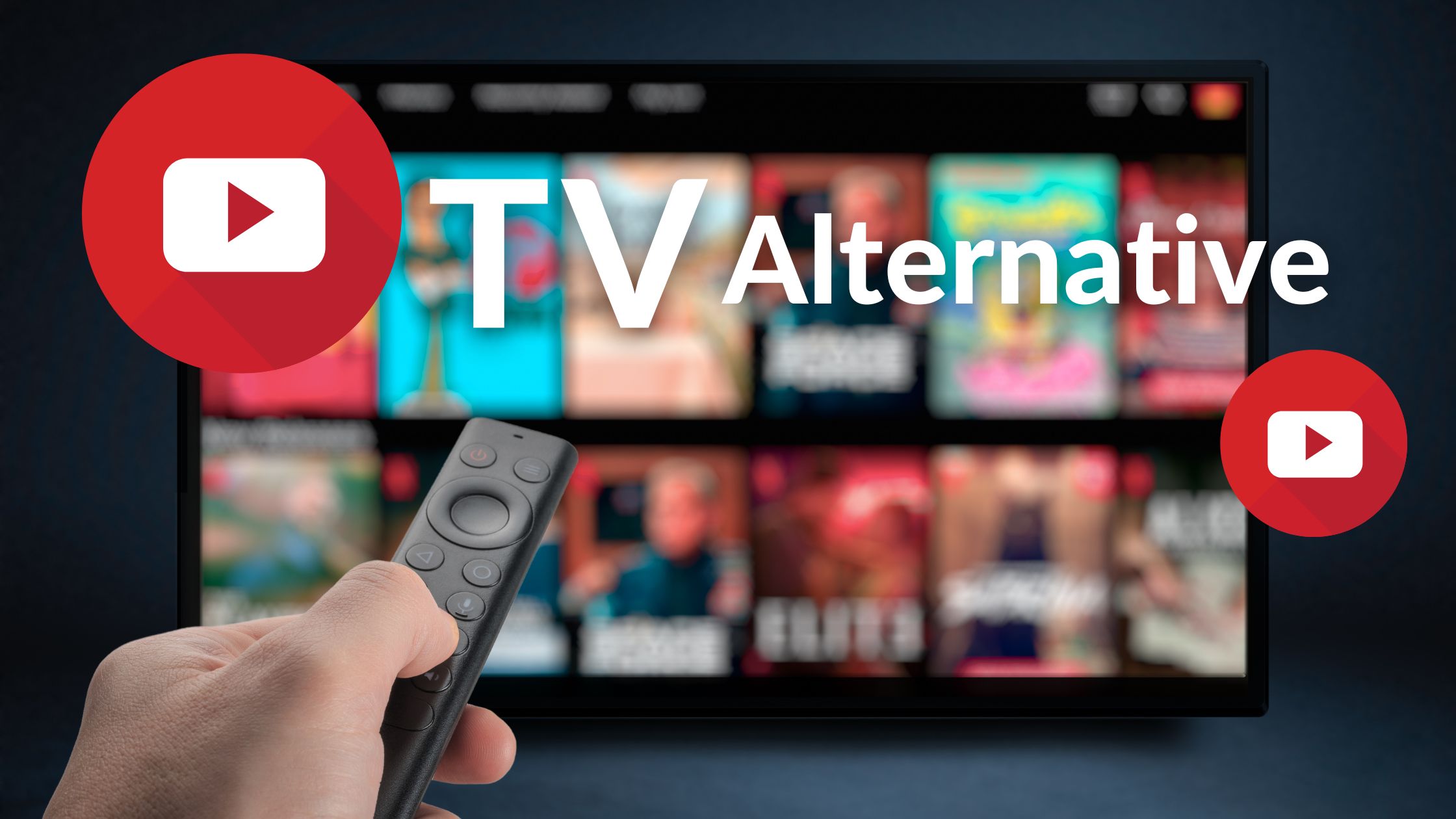 We understand that even the largest content platform in the world can get repetitive too. This is why if you are looking for an alternative to youtube tv we have you covered. Since the youtube tv alternative is so popular it is hard to find the best alternatives to replace the platform, at least for a temporary time frame.
If you are also one of those people who are looking for underrated content on the internet, then the websites on the list today are going to come in handy. So without further ado, let's jump right into the alternative of one of the largest players in the entertainment industry.
Best YouTube TV Alternative: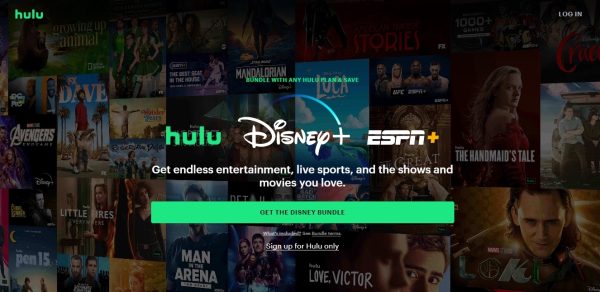 If you are looking for an alternative to youtube's live tv, then Hulu tv is the best one we can recommend. Even in the recent light since youtube has had a ton of disputes with popular channels on their platform, people have been missing out on an entire day's worth of content. Also, youtube isn't charging way less than the competitor either, and hence making a compromise isn't in the books as well.
However, this is where Hulu comes to the rescue. Hulu has been a reliable name in the entertainment industry for years now and hence is one of the best live tv services that we can recommend. Hulu's live tv features 75+ channels which is enough in our opinion. Also, they have really good management services that help keep the companies in place in times of dispute. Also, Hulu tv offers 7 days of the free trial, which is great for you to test the waters. If you're still not convinced, Hulu tv comes in for $72/month roughly, which is less than a dollar per month per channel.
If you do the math, that is quite cheap in our opinion. This is why if you are looking for an alternative to youtube tv, Hulu tv is a great option. Also, they allow 50 hours worth of free DVR storage that comes with their existing plan and you can also expand that storage by paying an extra.

The next competitor to youtube tv in the industry is sling tv. If you are really not convinced by youtube's high subscription price, then we recommend checking out sling tv. This is because sling tv is one of the cheapest live tv options for your devices. They charge up to $35 for their basic plan which allows you worth over 50 hours of DVR storage and access to 35+ channels which is great at the price point. However, you can increase the number of channels available for streaming by paying extra.
Which we would recommend because, even though the basic plan is quite decently priced, in terms of quality you need to upgrade, to get to the level of youtube TV. also, mind you there is no trial here so if you want to see how to sling tv is in reality, then you would have to invest in the platform for a month at least. Also, speaking of services, sling tv offers only single device streaming in the basic plan, however, you can increase that to about 3 screens at once.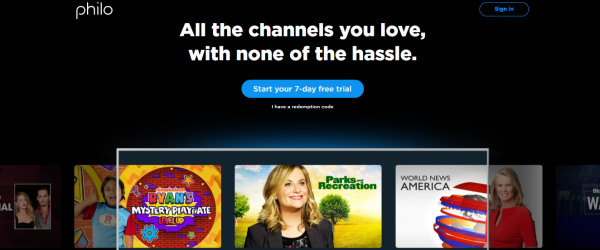 If you're still looking to save more money after the sling tv recommendation, we have a service that offers way more channels at a much cheaper monthly price tag. Philo tv offers all your favorites on their platform, both live and on-demand for a mere $25/month. Philo tv has optimized its platform over and over again and hence has a really good relationship with the companies that have a channel on Philo tv as well.
This is why Philo tv can offer such a low cost for more than 60 channels in total. However, with that comes a twist. The platform does not have your local broadcast channels but that can be solved using a simple fix like the air antenna. If you're looking to save a ton on your entertainment costs per month, then we highly recommend switching over to Philo tv. Not only are you saving massive chunks, but you're also getting way more than what competitors are offering. The great price point and the service quality offered on the platform are quite literally unbeatable if you compare it to alternatives like youtube tv.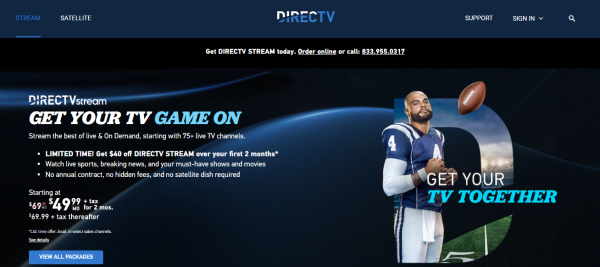 If you are looking for youtube tv alternatives then, direct tv stream is also one of the options that we have lined up for you. Since AT&T is such a large business, they also have a life and on-demand tv service for their internet users. This goes to show how great of a deal you can crack with a direct tv stream if you are an existing customer of the previously mentioned name. Direct tv streams are expensive. Whoever it does offers quality in return.
Direct tv stream offers well over 60 channels for $70/month. You might be thinking that youtube tv had a better offer. But there is one slight difference. As compared to the youtube live tv option, the direct tv stream is not trying to make the competition cutthroat. This is why the channels on the platform are quite happy with what they are being offered to stay with direct tv streams. On the other hand, youtube is trying to corner the market by cutting a ton of costs, which has come to it it's back, in light of recent events. This is why Direct tv stream is the option we'd recommend.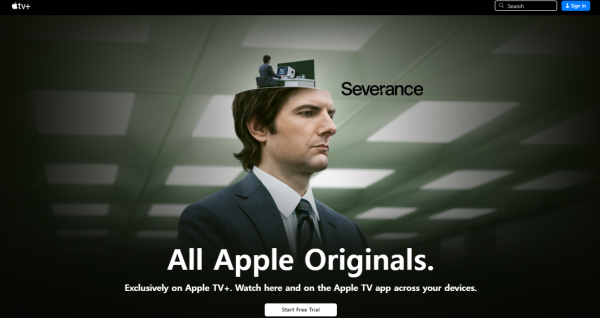 The next big recommendation in the live tv industry is apple tv. However, apple tv is much more than that. This is because apart from offering live tv options, apple tv has in-house shops and movies that are much better than the content youtube is putting up on their content front. Also, sometimes the apple tv shows are far better reviewed than shows on Netflix as well.
This is what brings us to recommend apple tv as an alternative to youtube tv in the entertainment industry. Apple tv has a ton of services to offer as we mentioned, and contrary to popular beliefs, it can run on android devices as well. Apple tv's clean layout is what attracts us the most. It does not have the unnecessary bloatware that many of the others on the list do. This is why apple tv or apple tv + feels so premium. Apple has a vision while designing its products, and Apple tv is one of such many examples.
So if you're looking to beat the boredom, on your long weekend with no plans, then we can quite literally say, "an apple a day can keep the boredom away". They also have a seven-day free trial, so if you want to test the waters before you jump in completely, then we highly recommend using apple tv's services.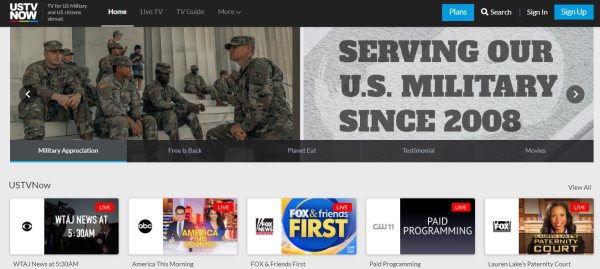 The next name on the list is USTV now. USTV now is a great alternative to youtube tv because of its simple-to-use interface and the availability of good channels as well. USTV now has proved time and again that a concrete solid foundation of management and services can help reach any company in the media industry to the top.
They have three plans in total, the user, just now with DVR, and teleUP with DVR. USTV is a decent option as it features channels like discovery+, animal planet, ABC, and much more. If you are interested in a decent alternative to youtube tv, then we highly recommend that you go check out USTV now.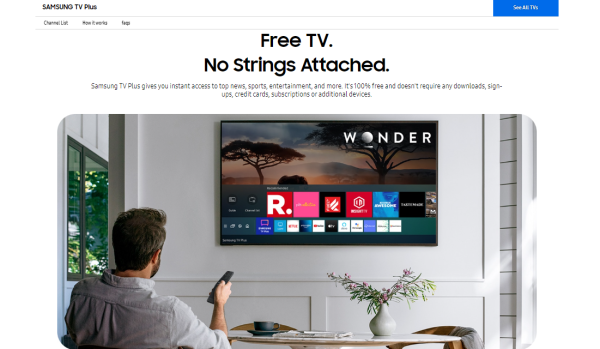 When major tech players enter the entertainment, meant industry, you know it's going to be good. Samsung tv plus is one such example. Samsung tv plus has become one of the best alternatives to youtube tv because of its great pricing and the quality of channels offered on the platform. These include 200+ channels with a gro2wing network each day. However, you may not find your favorites on the list, but the amount of channels on offer is still decent.
If you're trying to find some good content on live tv, then Samsung tv plus is the way to go. This is because their channels have a ton to offer and their on-demand content services are also great. This is why we are very keen on recommending Samsung tv plus to you people. Even though there is a personal bias of use in there, we still think that is for the good. Speaking of their pricing, Samsung offers a multitude of these channels for $0. Yes, that is right, all of that just for free. This is what makes Samsung tv plus even better.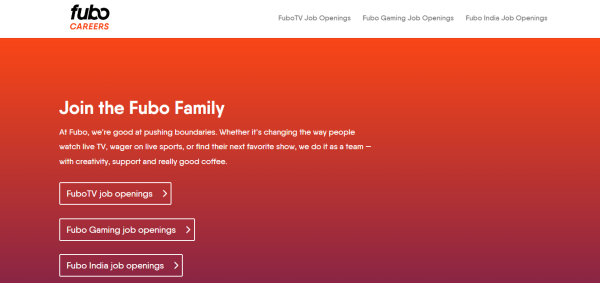 If you're looking for one of the best live tv alternatives to youtube tv, then fubo tv is the way to go. This is because fubo tv has 220 + channels on offer for about the same price as youtube tv's subscription. However, the only thing that they lack is good or even the presence of on-demand content, which is what makes us dicey on the subject. However, you can only expect really high-quality services from the platform as opposed to the one in question today.
Fubo tv offers 250 hours of DVR storage in the starter plan, in case you want to record something for later. However, this storage can be increased up to a thousand hours in the pro/elite plan. Also, you can increase the number of streaming devices from 3 to 10 in the pro/elite plan.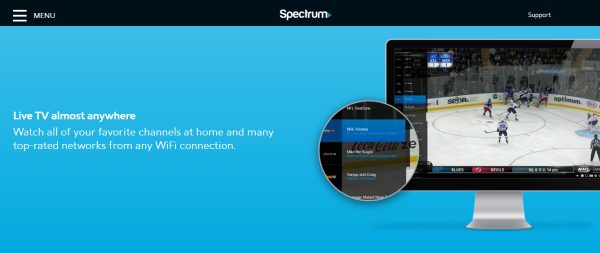 Since you have made it so far down the list, we still have a few more to make you consider an alternative to youtube tv. One such platform is spectrum live tv. This platform offers a ton of live tv channels as well as on-demand movies and series. Even though they dont have an in-house content development program, they do still have a wide range of movies to select from and even really popular titles as well. If you're looking to watch good films on the weekend and enjoy the upcoming football WorldCup, then we recommend visiting their website.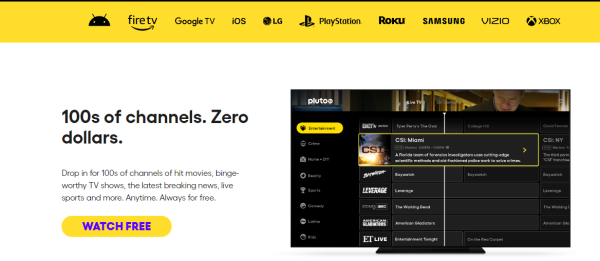 Last but not least, pluto tv is also a great live tv alternative to youtube tv that offers more than 250 channels and also has more than thousands of movies on its platform. Overall, pluto tv is one of the best options to go for if you're on the lookout for good alternatives to youtube tv.
Conclusion:
Each of the above-mentioned services has been selected after a thorough process of research and testing. This is why we can guarantee good services and high-quality channels only. All of the above-mentioned services are a bang for the buck. This is why we recommend you check out these live tv options. However, if you are a fan of free content, then we would recommend Samsung live tv. Till then keep scrolling and spread the word!




© Upviews 2022 All Rights Reserved.