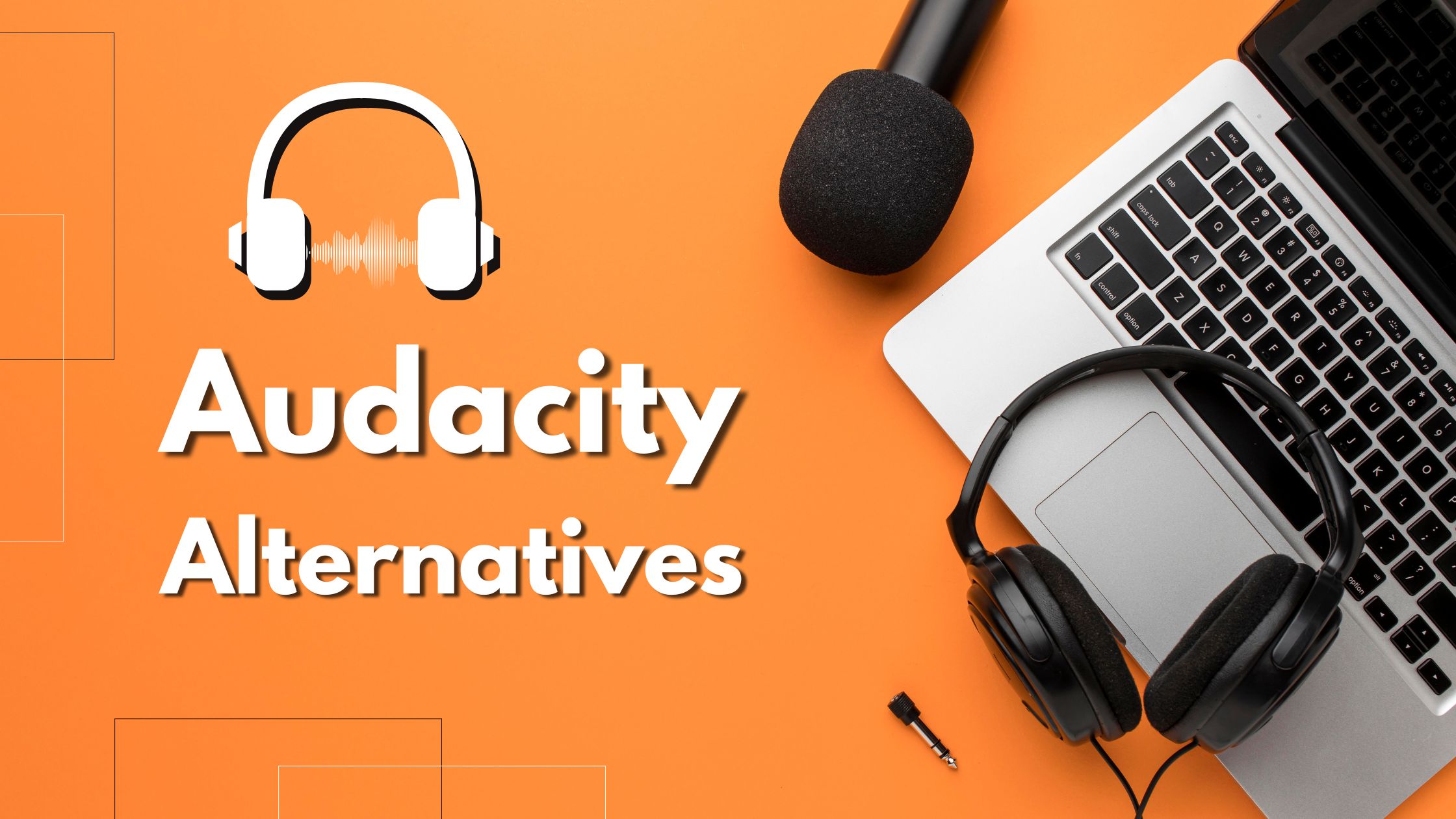 10 Best Audacity Alternatives for Windows & Mac (2023)
Music production and audio editing have become increasingly popular in recent years, with more and more people around the world looking to get into the field. For those who are just starting on their musical journey, it can be a bit of a daunting task trying to find the right software that fits their needs. While there are many programs available for free or at very low cost, one of the most popular choices among beginner producers is Audacity – an open-source, cross-platform audio editor and recorder. In this article, we will discuss top audacity alternatives. However, while Audacity is certainly a great choice for those who are just getting started in music production, it has its limitations as well. It's not suitable for professional or commercial use due to its lack of features such as effects processing and automation.
Additionally, it doesn't offer users the same level of control and flexibility that more advanced programs provide. For those who are looking for a more complete solution to their audio editing needs, there is several excellent Audacity alternative available. These programs offer a greater range of features and tools, allowing users to create professional-sounding tracks with ease. Whether you're looking for a basic program to get you started or something more powerful.
Here is our List of the Best Audacity Alternatives: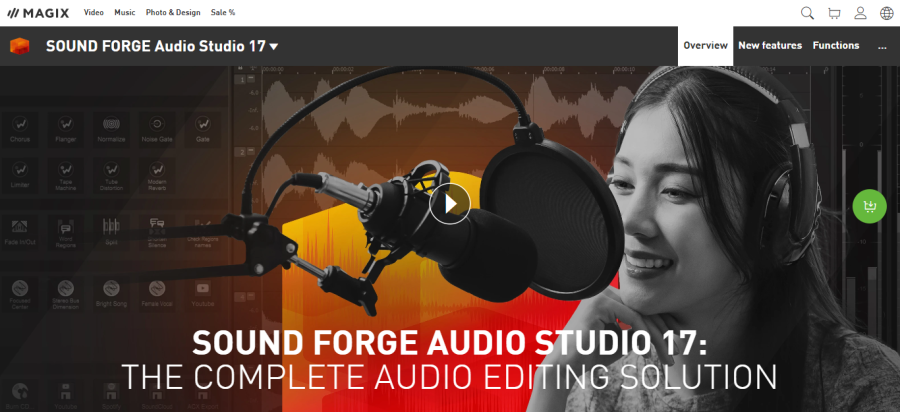 Are you creating and producing audio content but not quite sure how to get the desired results? The answer is here! Magix – Audio Studio 17 is the best audacity alternative. It is an all-in-one solution for your audio needs. Its features and functions make it simple for anyone to create studio-quality content with ease.
With Magix Audio Studio 17, you can record podcasts or vocals in professional quality and edit them with a full range of professional effects. Remastered old audio files or digitized vinyl while using restoration and mastering tools to create clean, professional sound. Experience a workflow like no other with this thorough and reliable tool. 
From podcasts to music production, to sound design, let Magix Audio Studio 17 handle all tasks creatively! With this powerful suite at your disposal finishing any project will be quick and effortless. Try its free trial now and ignite your ideas with the power of sound!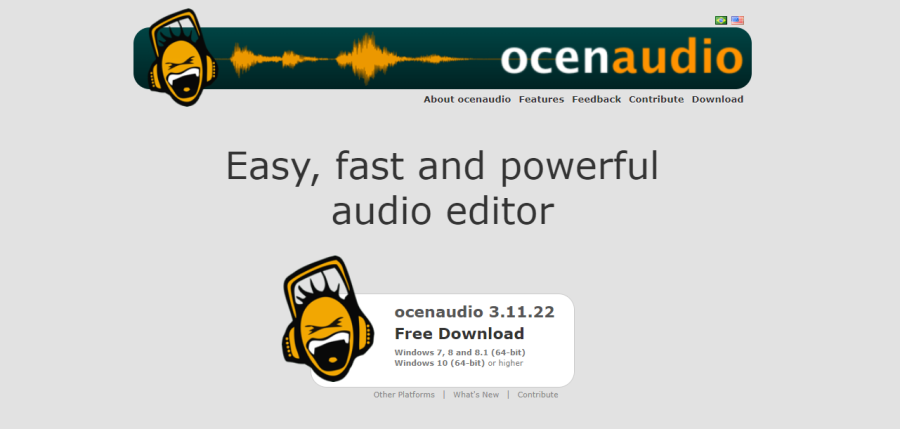 At Ocenaudio, the team believes that audio editing should be easy and accessible to everyone. That's why they're proud to introduce the newest tool, Ocenaudio 3.11.22. With Ocenaudio, you can quickly and effortlessly edit your audio with precision and control.
This powerful software offers an intuitive interface, allowing you to master the basics of audio editing in no time at all. Plus, it's free to download for Windows 7, 8, and 8.1 (64-bit) as well as Windows 10 (64-bit) or higher systems!
If you're looking for a simple but powerful audio editor that you can use for all your needs, look no further than Ocenaudio! Experience the freedom of complete control over your sound today with ocenaudio 3.11.22: the perfect gateway into the world of audio editing!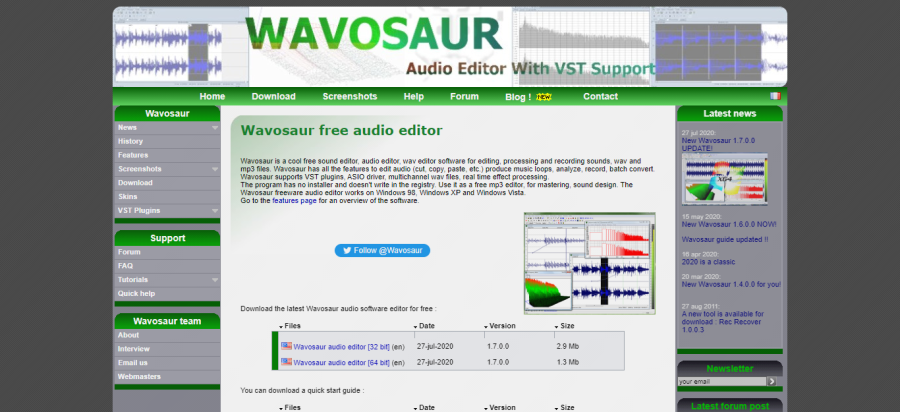 Are you looking for powerful and easy-to-use sound editing software? Look no further! Wavosaur is a free audio editor that is designed to meet your needs. With a range of tools that work together to support your creative process, it's the perfect choice for any budding producer, musician, or artist.
Whether you need to cut, copy, paste, or analyze audio files, Wavosaur has all the features you could need at your fingertips – without the hefty price tag. Plus it supports VST plugins and multi-channel wav file processing as well as real-time effect processing, so you can produce high-quality sounds without hassle.
It's lightweight too – there's no installer and no writing in the registry. Put simply, Wavosaur is an indispensable tool for music production and sound design. Download this audacity alternative today – you won't regret it!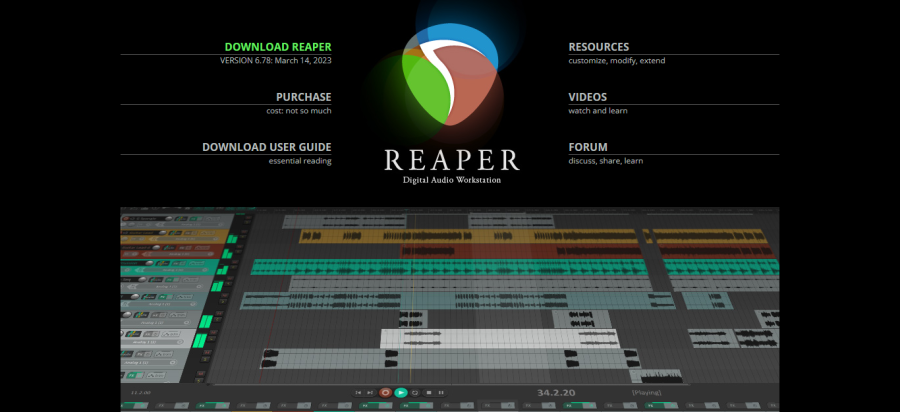 Introducing Reaper – the revolutionary, multi-faceted digital audio production application that is changing the game! With an easy download and cost that won't break the bank, Reaper offers a full set of powerful best audio recording software, editing, processing, mixing, and mastering tools that have made it an industry favorite.
Whether you are creating music in a commercial studio or at home, broadcast recording, sound design for gaming, or learning and research purposes – Reaper has you covered. Simply downloading the user guide and reaper will provide you with all the essential knowledge needed to customize and modify your work as well as extend functionality beyond what is imaginable. With videos available to watch and learn from there is no limit to what you can do with this comprehensive toolset.
Have questions? Check out their forum where users can discuss in-depth topics all about this amazing software – share results of their latest projects, learn about new techniques, or how to accomplish certain tasks – it's all here for free. Try Reaper today – Are you still waiting? Get started now!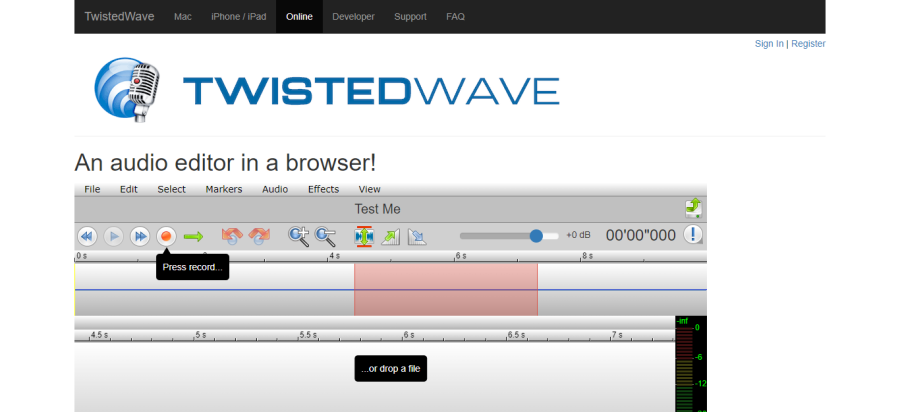 Are you looking for an aspiring software like audacity? For an easy solution to edit, record and play back audio? Look no further than TwistedWave – the revolutionary browser-based audio editor! Forget about downloading apps, uploading files, and dealing with complex software; TwistedWave makes it possible to access simple yet powerful features from the comfort of your browser.
With TwistedWave, you'll be able to easily record or edit any kind of audio file without needing any extra equipment or downloads. Your work is stored on the server so everything is already backed up, plus your undo history is also saved so that you don't need to worry about making mistakes during recording or editing.
All you need is a free account, and then you can start creating up to 5 minutes of mono files. By signing up for a subscription you can increase this limit, giving you ultimate freedom in editing your tracks. TwistedWave has all the features needed for crafting amazing sounds without any hassle. What are you waiting for? Create a free account today!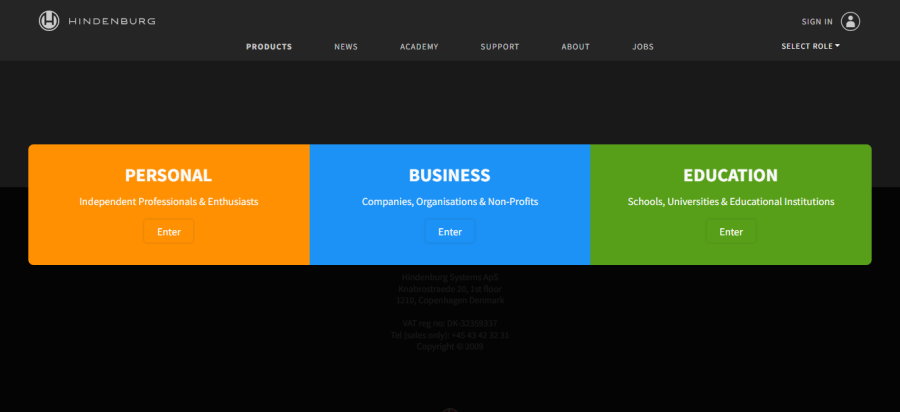 Introducing Hindenburg LITE, the perfect audio editor for beginner influencers! Create beautiful, crystal-clear audio content with added control and ease of use. Their single-track recording system provides all the essential features of our flagship Hindenburg PRO package.
Whether you're creating a podcast, narration, or a vlog treatment Hindenburg LITE has you covered. Record your voice track with automated audio levels for a consistent vocal sound that is easy to hear and clearly understood. Import any other sound or music, adjust levels seamlessly, and keep an eye on details as all information is stored in a single window.
Enjoy all the benefits from Hindenburg LITE without breaking the bank – if you decide to upgrade to the advanced Hindenburg PRO version then take advantage of the exclusive discounts. Unlock the secrets of the pros and let your story unfold with Hindenburg!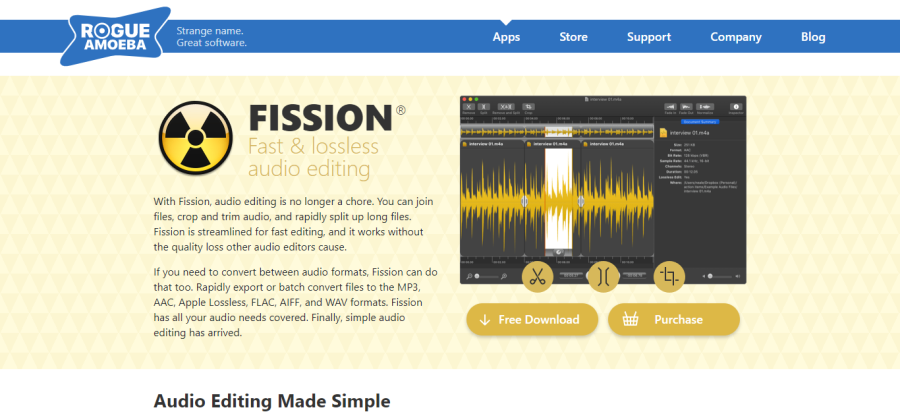 Discover the power of Rogue Amoeba – the best audacity alternative! Whether you're a professional or hobbyist audio producer, you'll find everything you need in this powerful suite of software. From Airfoil and Audio Hijack to Farrago, Fission, and Loopback, these apps like audacity are designed to make your editing process effortless while also ensuring top-of-the-line sound quality.
Fission is the crown jewel of the package—it lets you edit with ease, boldness, and confidence. Split up long files for maximum impact; join tracks together for smooth transitions; crop and trim with finesse; attach fades to get more out of your soundscape—all are possible with Fission. Plus, it's quick and produces no quality loss when you're working with different audio formats.
Export quickly batch convert files into various stellar formats MP3, AAC, Apple Lossless, FLAC, AIFF & WAV—and you've got yourself some impressive results. Get your hands on Rogue Amoeba now! Experience a whole new level of audio content production with skillful accessibility only the maker of this great software can promise.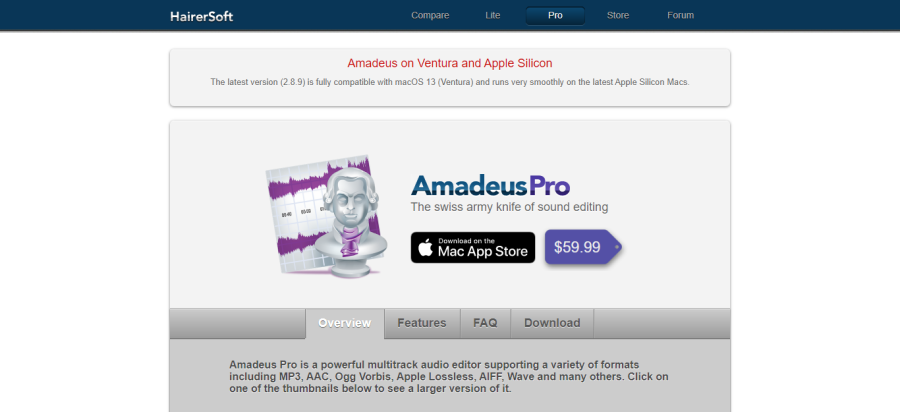 Introducing Hairer Soft – an audacity alternative for mac. The ultimate sound editing tool with all the features you need, without any of the unnecessary complexity. They've worked hard to develop a product that not only handles demanding tasks like multitrack editing and audio effect processing with ease, but that makes it easy for anyone to create beautiful music.
Hairer Soft is compatible with all the latest versions of MacOS and Apple Silicon Macs, so you can rest assured knowing your creations won't be cut off from you. This app also comes packed with plenty of features to help make recording and editing music easier than ever before.
With tools such as volume and panning adjustments for each track, multitrack stereo recording, audio effect processing, and more. They guarantee that you'll never have to worry about running out of options while using Hairer Soft. And with the simple-to-use user interface, learning how to use the product is a breeze! For a one-time price of just $59.99, get instant access now to Hairer Soft—the Swiss army knife of sound editing that promises to bring out the best in your creative talents!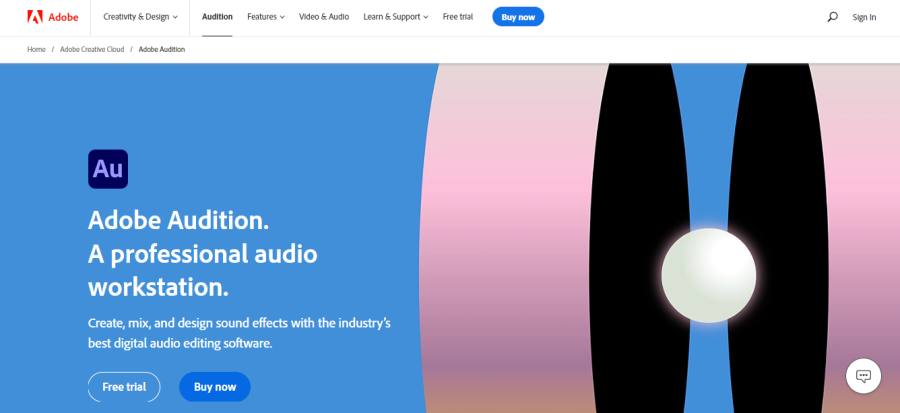 Adobe Audition provides an industry-leading experience for audio editing and production. With its powerful set of tools, you can create, mix, and design sound effects with professional-grade results. The latest release of Adobe Audition is here now with brand new features offering unbeatable value at only US$20.99/mo – perfect for your audio production needs.
Adobe Audition has been designed to give you the power to accelerate your video production workflows and audio finishing, giving you a polished mix with pristine sound. Its comprehensive toolset includes multitrack, waveform, and spectral display. So you can perform precision edits, clean up noise and distortions on recordings, or combine multiple takes into one unified track – the possibilities are truly limitless!
Using this all-in-one audio workstation couldn't be simpler. Plus, you don't need to be an expert in the field: get free tutorials from Adobe Creative Suite and learn what's new since the last version. Adobe Audition stands out from its competitors by providing unbeatable performance. When it comes to managing even large-scale projects where hundreds of clips are involved simultaneously.
Get advanced audio processing functions like exact pitch correction for fixing vocal performances or generating amazing soundscapes from the library of sounds available – everything is within easy reach thanks to Adobe Audition's intuitive interface. So stop imagining your studio setup in perfection – turn it into a reality with Adobe Audition!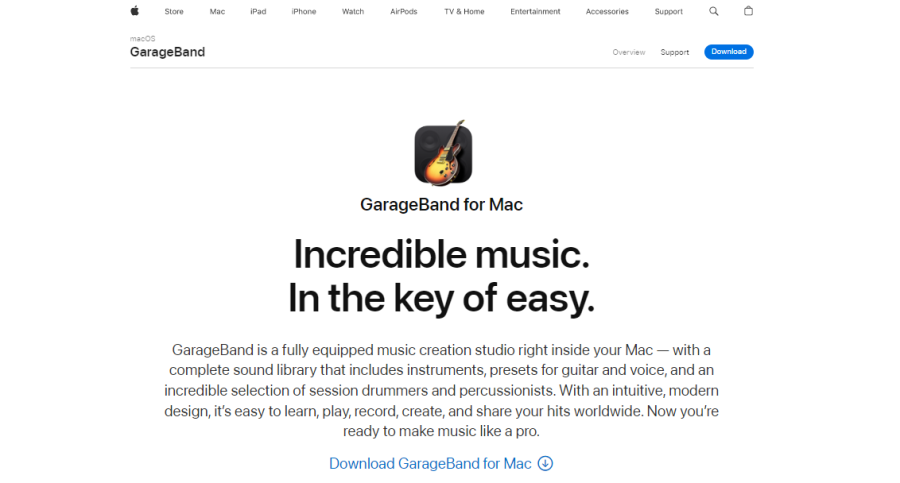 Welcome to GarageBand for Mac, the premier audacity alternative! With GarageBand's intuitive, modern design and state-of-the-art instruments and effects, you will quickly become an amazing musician! Now you can record, create, playback, and share your jams like a pro.
GarageBand comes with an extensive selection of sounds and presets that include guitars, voices, and more. Tune your perfect sound by plugging in smartphones or drums set with realistic amps and effects at your fingertips. You'll be flabbergasted at the realistic drum patterns it provides!
Gone are the days of taking expensive music lessons to learn piano or guitar. With GarageBand, you won't need a teacher to start making professional-sounding music – even if you don't have an instrument. Take your jams worldwide by easily sharing them on social media platforms.
You too can become a real rockstar without ever having to leave your room!  All this in one sleek package – Garage band for Mac is the go-to digital audio workstation for professionals and amateur musicians alike. Download today and start rocking tomorrow!
Conclusion:
Music creation and editing have come a long way over the last few decades. From requiring expensive equipment, lessons, and studio space to today's digital music production tools which are accessible from almost anywhere and incredibly user-friendly. With such a wide selection of tools available on the market today. It can be difficult for anyone to choose the right one for their needs.
When looking for an audacity alternative, there are several factors to consider. Price is often one of these considerations, but features like recording quality, sound library options, ease-of-use as well as compatibility with other programs should also be taken into account when making your choice. The sites like audacity include Adobe Audition and Apple's Garageband which offer great value while still being powerful toolsets.
In conclusion, no matter what kind of audio production you're looking to do. There are a ton of great programs available on the market today to choose from. Each program can offer unique benefits depending on your needs. So make sure to research each one before making a purchase decision. So don't wait any longer – start making professional-sounding music today!




© Upviews 2022 All Rights Reserved.