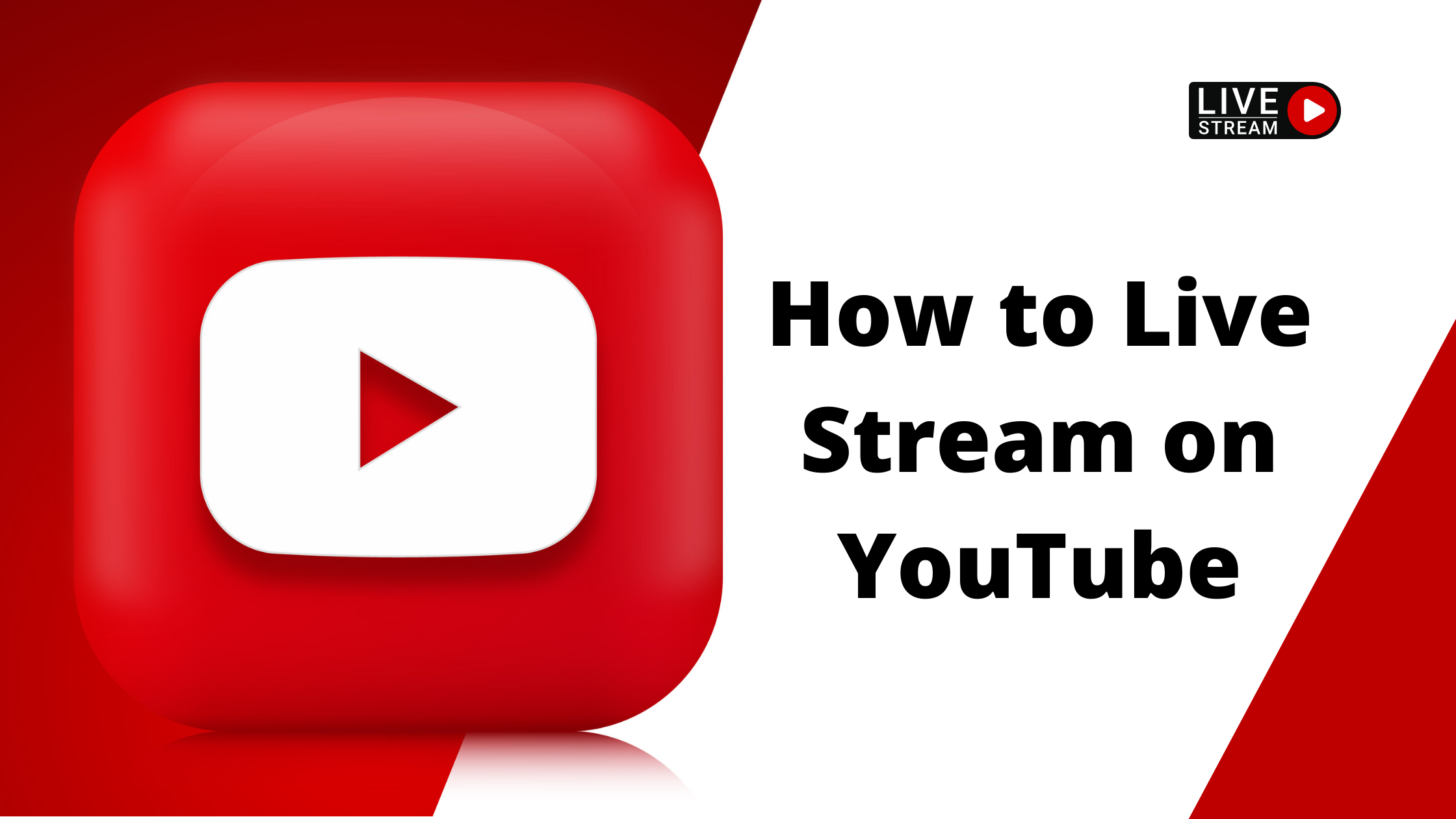 YouTube live streaming started as a tool for people to share their everyday life with the world. It has since been used by many major publication outlets, celebrities, and people just like you who want to share their thoughts and ideas with the whole world. Now you can use this technology to become a published YouTube vlogger in your own right. There are countless ways that you can use to stream live on YouTube as a platform for your content and popularity. Live streaming on youtube can help to gain more subscribers if you have a good response on your live streams but you can also use the sites to buy real YouTube subscribers to gain similar engagement just like a real account.
In this article, I will share with you the top ways that you can use live streaming to create videos designed specifically for you and your viewers. This article will be separated into five main sections; these are Live Streaming Settings, Live Streaming Equipment, Live Streaming Software, Live Streaming Hardware, and Mobile Live Streaming Options. These topics may not be talked about in a separate article on their own but will be interwoven so that the information is not only contained throughout this one article but also the links are easy to access.
Is your YouTube channel brand new?
Let's start with the basics. It is important to know that ew YouTube channels come with live streaming turned off by default. To enable live streaming on YouTube, follow these steps:
Make sure your YouTube account is active. It's a straightforward procedure. Choose your country and delivery method for the verification code, then input your phone number. When you receive the six-digit verification code, enter it. Verified!
On the channel features page, enable live streaming (under "Features that need phone verification").
Allow up to 24 hours (maybe less) for your account to activate live streaming.
You can now live broadcast on YouTube using a web browser or a streaming encoder, as long as your channel doesn't have any live streaming restrictions. There's an additional stumbling block if you want to live stream from a mobile device: your internet connection.
Live Streaming Settings:
The first thing that you will need to do to start live streaming is to change the settings on your phone so that your camera can start broadcasting direct to YouTube.
To access these options, click the camera icon located in the upper left-hand corner of your Android/iPhone screen. Under this option, you will find three main categories: video, photo, and recording video. Clicking on video allows you to turn on a HUD display of information such as battery life, connection speed, name, date, time, and type of media being filmed (video only). Under this option, you can also access the recording settings and advanced options for live streaming such as changing your network data setting or Wi-Fi preferences.
The photo option allows you to take a picture and then record it along with your video, or you can choose one of the recommended settings for the optimal media setting. You can also see a list of links to all of your recordings. A video is generally set at 30 fps and recorded at 720p, but there is no limit to the recording quality or resolution.
To change your Wi-Fi preferences, go into your settings menu on your phone and look under "Wi-Fi. You can change your Wi-Fi to be set to "Manual", "Auto", or "Off". In Auto, your phone will choose the best connection for live streaming depending on the signal. If you have a spotty signal, choose manual to only use specific connections. Make sure that you don't waste cell data on live streaming and uploading videos by going into your cellular data settings and clicking off mobile data.
Some other advanced settings include:
Under advanced options, you can change Google account information and other preferences that will help your camera work optimally with YouTube Live Streaming. Google Account information allows you to link your YouTube account with a specific account so that if someone else tries to access the same account it is still secure even when not logged in.
You can also change your privacy settings to make sure that you are the only one who can edit or view your live stream. You're also able to change your username here if you have already made an account on YouTube. If you choose not to use a Google account, then anyone who has access to the same Wi-Fi connection can YouTube live stream under the same name as you.
Above all of these options, there is a button where you can access advanced privacy settings, upload options for live streaming, and any major bugs that you would like Youtube to fix through feedback on this product. There is also a setting to turn on or off the recording of your microphone, but this will not affect your activity while you are live streaming.
Lastly, you can access the network data set. The network data set allows you to choose between using mobile data or Wi-Fi in your YouTube live stream. If you are using a limited amount of mobile data, you may want to save it for other things and therefore switch this off so that it only uses Wi-Fi. If you have unlimited mobile data then there is no extra charge for live streaming over cellular and that is what many people choose as their preference.
Ways to live broadcast on YouTube:
They are:
Using a web browser
Mobile phone
Encoder for software
The encoder on the hardware
The YouTube website would mostly cater to the normal social streamer, but gamers do reap the benefits of the programs that are specifically created for the purpose of streaming. Some investment in equipments are required. Whether built-in or external, both kinds of webcams are equally suited for this purpose.
Using a webcam can help in bringing your audience closer, and you can freely express yourself to them as and how you want. Be sure to have a USB get card which enables the video signal to your system. YouTube will also recognize your webcam and your stream is all set to start. After that, you need to follow the following rules before you start streaming:
Firstly, you need to have a YouTube account and once you've set up your account, click "Make a video or post".
Next, from the dropdown menu, select "Go Live" to start the stream.
The screen will show you the option to go live right now or shortly after a while.
Choose "Built-in webcam" as your type of stream.
When you're feeling encouraged, give YouTube and your show any necessary upgrades for live broadcasting (i.e., camera, mic).
You can change several nuances of your event and also set the option for Visibility. 
Examine your settings regarding the streaming process thoroughly to ensure you've selected the desired webcam and receiver.
And finally, choose "Go live." You'll find it in the dropdown menu.
Make sure you click "End Stream", once you're done. This stream will be saved and will be shown in your YouTube channel. Your audience can easily view it whenever they want to. This allows those who missed your live, to watch it when they get time in their hands.
Be Well Prepared Before You Go Live:
One does not just simply hit the button and go live only sit there and do nothing or end up doing something embarrassing. It's better when you're prepared. Here's a list of things you need to work on before you go live:
Get the essentials ready.
You need also prepare the following before clicking Go Live:
Use powerful keywords and be truthful in your title.
Add pertinent links and information, as well as up to 15 hashtags, to the front of the page.
Image used as a thumbnail: The resolution should be 1280 x 720 pixels (with a minimum width of 640 pixels).
Write down the main elements, even if it's simply in bullet form.
Calls to action include: Decide on what you want viewers to do during and after the live stream. These CTAs should be included in the description and script.
Connect your social media accounts to your YouTube channel if you haven't already. This allows people to share your YouTube Live video more easily.
Pick a decent time.
There is no such thing as a perfect time to go live. However, you have the option of selecting the closest match. Examine your YouTube analytics to identify when your videos are most popular. This will show you when your viewers are most active online.
Make your setup more efficient.
Once something is live, it cannot be edited or redone. Go over the following setup checklist before you start broadcasting.
Set up your shot. Make sure the background is free of anything distracting, indecent, or private.
Make changes to the lighting. The subjects should be well lighted rather than backlit. Also, keep an eye out for shadows.
Listen to the audio. Check your acoustics with a microphone or a soundcheck. Record in a calm location away from sirens, the weather, and other people who might be making a noise.
Batteries should be charged. If at all possible, stay linked to a power source.
Check your internet connection. Use speedtest.net or other programs to perform a speed test. Your connection should be able to handle around 10MB per minute of data.
Disable all interruptions. All ringers and notification sound effects should be switched off.
Water should be available. Prepare for coughs and sore throats ahead of time. Tissues that are easily accessible are also a good idea.
Engage in promoting the Live.
If you don't have an audience, there's no use in going live. And without promotion, you won't have an audience. Because your YouTube live stream is a virtual event, you should approach it as such. There are a variety of techniques to generate attention, both on and off YouTube. Here are a few recommendations:
Create a live-stream-promoting banner for your YouTube channel.
Make a trailer to pique people's interests. This video should be highlighted in your channel's Welcome Trailer module.
Request that viewers sign up for your newsletter. Subscribers may be notified via their homepage feed, and the video may appear in their What to Watch Next section.
Encourage people to turn on notifications. They'll be notified when your channel goes online this way.
Allow viewers to create reminders for your live stream by scheduling it.
Include a link to a related website. YouTube claims that this will boost search results.
To advertise your video, use YouTube live stream display adverts.
Conclusion:
So now you know exactly how to live stream on YouTube, covering all of the fundamentals for getting things started as well as high-level techniques for taking your YouTube live streams to the next level. Producers can communicate with their followership in real-time via YouTube Live. Whether you are streaming an event, tutoring an assignment, or running a factory, YouTube has tools to help you manage live streams and engage with observers in real-time.
Still, do not just give a static tutorial or a product trailer. It's possible to make it a virtual gathering. Allowing for surprises and adverts, as well as inviting special callers, can all help to induce excitement. Make it more engaging with live Q&A s and the added element of naturalness.




© Upviews 2022 All Rights Reserved.